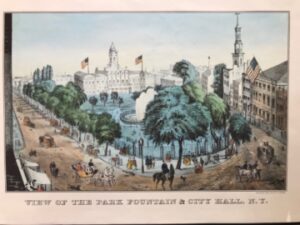 The Briarcliff Manor Scarborough Historical Society will host an upcoming presentation titled, "The Old Croton Aqueduct in Art," by Cornelia Cotton, who has been collecting prints, maps, and ephemera related to the aqueduct since the 1970s. 
The presentation will begin at 2 p.m. April 16 in the Vescio Community Center, 1 Library Road, Briarcliff Manor. 
Cotton's PowerPoint presentation includes a portion of her collection of images inspired by the Old Croton Aqueduct, stretching from Yorktown to City Hall in Manhattan. The aqueduct and Old Croton Dam were built in the 1840s to carry water from Westchester County to New York City. It was in use until around 1965 when it was replaced by the New Croton Aqueduct.  
When she first started coming across images of the aqueduct, "not only was I ignorant of it, but so was the general public, and the material I was able to find, nobody wanted." Cotton said. "The aqueduct was something that had fallen into forgetfulness." 
Cotton added: "It was an amazing thing to people at the time. It attracted a lot of attention at the time that it was built. It was a massive construction, and it was built extremely well. John Jervis, who was the chief engineer, was some kind of a genius." The entire project came in on budget for $6 million, she said.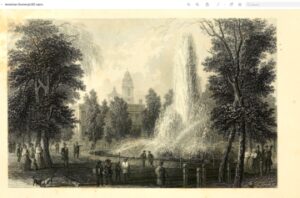 New York State purchased 26.2 miles of the original 41-mile aqueduct from New York City in 1968. The Old Croton Aqueduct State Historic Park runs from Van Cortlandt Park at the Bronx/Yonkers border to the Croton Dam in Cortlandt. The path over the underground aqueduct winds through various communities and passes historic sites, preserves and a museum highlighting the aqueduct's construction. 
Cotton, a photographer, historian and writer, served on the board of the Friends of the Old Croton Aqueduct for many years.  
She was a founding member of the Croton Council of the Arts in 1976 and teamed up with Croton-on-Hudson Village Historian Jane Northshield to open the Cornelia Cotton Gallery and Old Book Room on Grand Street. Northshield died in 2005, and Cornelia's daughter Amy subsequently joined the shop, opening a separate business selling antiques.