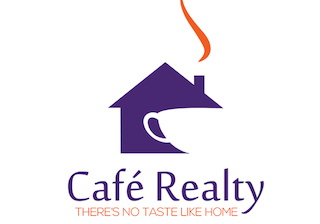 Café Realty is proud to announce Eric T. Lebenson, NYS Licensed Associate Real Estate Broker, as a NEW partner. An award winning community leader, real estate top producer and experienced businessman, Eric joins Carol Christiansen, Elisa Bruno-Midili and Walter Sadowski at the 2½-year-old dynamic independent brokerage. He has also recently been named Chief Developmental Officer at St. Christopher's Inc., an organization serving the needs of teens with emotional, behavioral and learning disabilities across a broad spectrum. 
Lebenson's extensive 14-year real estate career has given him the ability to develop new business, exceed sales goals, and increase bottom-line profits. He is an expert at relationship building, communication and negotiating skills. "Eric will be an important asset for the growth of Café Realty," says Carol Christiansen, Principal Broker. "He is a true collaborator and leader and will work closely with us to expand and develop new initiatives." He is a recipient of the 5 Star Award for Excellence and Professionalism for 6 consecutive years, an honor that only 2% of the Industry receives.
A 38-year resident of Briarcliff Manor, Eric resides there with his wife, Dawn, of 18 years and his 2 children, Julia, 14 and Michael, 9. He is a founding member of the Briarcliff Manor Chamber of Commerce, two-time Paul Harris Fellow of Rotary International and a third-term President of the Pocantico Hills School Foundation. Eric graduated from Bucknell University with a degree in education.
Call 914.924.3596 (Mobile) or email Eric@CafeRealtyNY.com