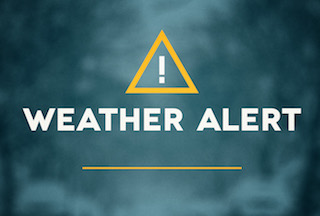 Despite the near balmy – warming temperatures so far today, information from NOAA, Westchester County and others indicate a sudden turnaround to colder, snowy weather after midnight tonight. The current belief is that the storm will start after midnight as rain then between 3:00-4:00 AM turn to snow not ending until about 6:00 PM tomorrow (Thursday) night. While the weather forecasts still appear to be shifting … the range of the snow fall is estimated somewhere between the 4-6 inch to 6-10 inch zone depending on a lot of factors. The temperatures during the storm are expected to be in the high 20's to 30 degrees.  This means the snow may be wetter and more dense (heavy) throughout the actual storm's active timeframe.
You should keep abreast of weather changes frequently and with our School Districts as to openings, closings, delays etc.  We expect to open VH on time with a skeleton staff and see how the day goes and alert you accordingly.
Once again, I have added Con Ed's emergency call-in number (1-800-75-CONED). If you lose power call Con Ed and be sure to obtain a reference number for your specific incident.  Share it with our Police and Fire Departments at 914-941-2130 and at my e-mail, pzegarelli@briarcliffmanor.org.  The phone number for our DPW is (914-941-9105) for road and highway problems and please also report those types of situations to the Police Department.
Philip E. Zegarelli,
Village Manager