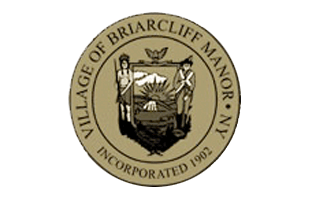 Community Center
The new Briarcliff Community Center which will be attached to the Briarcliff Public Library, is on schedule.  According to Phil Zegarelli, Village Manager,  Briarcliff received several good bids on the project.
The Briarcliff Board of Trustees states that it is in the best interest of the Village to have the work done under four different bids.  The general construction bid was awarded to Abbott and Price, Inc. for their bid proposal of $1,077,140.  The mechanical contract was awarded to Sun-Dance Energy Contractors with a bid proposal of $237,762.  The plumbing contract went to Frank and Lindy Plumbing and Heating for $132,900 and the electrical went to PRM Electric for $248,000.
The funding for the Community Center has, to date, been provided for through grants, contributions, and Village bond financing. The approximate aggregate amount is $845,000.
Zegarelli believes that the major construction will begin in the next month and a half, weather permitting.  A great deal of the construction will be on the inside of the already existing building, therefore it shouldn't be too impacted by the weather.
The Club
The Club of Briarcliff Manor is being developed as a luxury senior retirement community by Briarcliff Manor Investors LLC which is a joint venture between IDG (Integrated Development Group), a Chicago-based real estate development firm, and NEBF (National Electric Benefit Fund).  There are four different phases of the project.  Phase one of the project has been completed. There are bids on phases two and three.
The Village of Briarcliff will begin the pre-work phase concerning outside plumbing such as water and sewer lines after receiving public purpose bonds. They are anxious to begin and are waiting for the owners to come in for their building permits.
Pool Concession
Qualified individuals and firms who would like to operate the food and refreshment concession at the Law Park Pavillion for the 2015 season can submit a formal proposal to the Recreation Office. The request for proposal is available to download at the recreation page of the Village website at www.briarcliffmanor.org
Ice Skating Rink
The ice skating rink at Law Park is open and cleared of snow (for now).   This is just a reminder that you need a permit to skate. Permits are available at the Park and Recreation Office in Briarcliff. ©