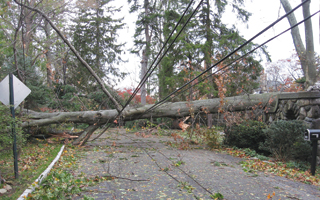 The parking lot at the railroad station was under water. Debris from the Hudson littered the park. Water spread across the floor of the post office. All of the pump stations were knocked out. A number of streetlights were mangled. However, ask Village Manager Philip Zegarelli what caused the most damage in Briarcliff Manor and he doesn't hesitate. "We were prepared for your traditional storm, but no one was prepared, nor could you have prepared, for the wind that came from a different direction," he says. Residents whose homes were damaged by the strong winds may need to hire roofing contractors to conduct roof repairs or roof replacement.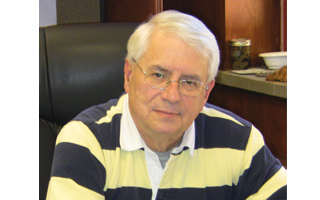 Most of the trees in the area are used to being hit by wind coming from the west, and over the years, they have grown root systems to defend themselves against these gusts. Unfortunately, the spin of Hurricane Sandy brought in winds to Briarcliff Manor from the east, and the trees couldn't handle it. Instead of bending and surviving, many were completely uprooted.
The end result was a Village littered with fallen trees and telephone poles. "Most of the costs [associated with Hurricane Sandy] will be contained in heavy-duty labor costs in the form of clearing and so on," says Zegarelli. "The amount of the debris that's out there rivals Hurricane Irene… There is just mounds of stuff."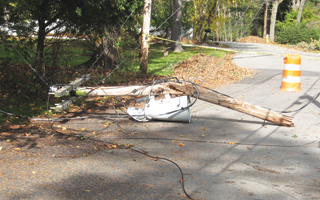 Zegarelli estimated that it will take upwards of three weeks for crews to clear everything away. As with Sleepy Hollow's Giaccio, Zegarelli was less than impressed with the performance of the utilities company.
"Biggest complaint? Lack of communication with them and timing in the response," he says. "We believe that other areas got more service than we did initially. We have crews here now, but we're in the eighth or ninth day. A day or two after a storm like this there is, for lack of a better word, a novelty to the storm. But once you start rounding the bend at 36 to 48 hours, believe me the novelty wears off and the angst and anger grow exponentially."