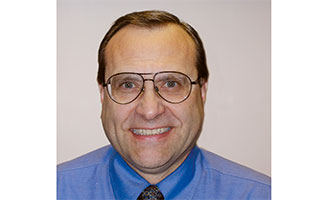 William J. Vescio has been the Mayor of Briarcliff Manor for 5 terms.  This year he announced that he would pass on the baton to a new mayor and declined to run for re-election in the upcoming March elections. Bill Vescio has lived in the Village for 42 years and he has dedicated countless hours of public service for the betterment of Briarcliff Manor.  He has served eleven years on the Board of Trustees, two years on the Zoning Board of Appeals, six years as Chair of the Planning Board where he served for a total of sixteen years. He has been a dedicated and effective advocate for the Village of Briarcliff Manor for a total of twenty-nine years.
The mayor's seat and two trustee positions are up for election this year. The People's Caucus of Briarcliff Manor announced at their Annual Nominating Meeting held on January 14, 2015, that Trustee and Deputy Mayor Lori A. Sullivan received the nomination for Mayor. Incumbent Trustee Mark L. Wilson and new Trustee candidate Bryan Zirman received nominations for the two available positions as Village Trustee.  As the Caucus endorsement for Village Officer positions is uncontested, the Special Voting Meeting that was to be held on January 28, 2015 was canceled.
The new mayor will have some big shoes to fill as Bill Vescio leaves an impressive legacy of accomplishments during his tenure.   He constructed a new 19 million dollar reliable water supply system for the Village, which addressed a problem that had plagued Briarcliff for decades. He constructed a new and expanded Library and has worked on the development of the new Community Center.  He upgraded Village Hall with a new roof, new ceilings, low energy lights, furniture, energy-efficient doors and windows. He installed a new emergency generator in Village Hall so it could function as a command center if needed and also installed generators at all water and sewage pump stations so services would not be interrupted to residents during power outages.  He secured a $400,000 federal grant to place solar panels on Village Hall and at the DPW (Department of Public Works) to reduce energy costs.  He secured nearly 10 million dollars of Stimulus money to save residents' tax money.
Saving money for the town has been a major priority for Vescio.  He has streamlined town employees; tax increases have averaged 2.26 percent as opposed to the 8.6 percent average before he took over.  He instituted "Valet" parking at the Scarborough train station, renovated town fields, and worked with a developer to redevelop a commercial property into a mixed use, which includes 14 affordable units.  These are just a few of the accomplishments that Vescio can claim while he was in office.
Phil Zegarelli, the Village Manager, says of Vescio, "Bill is a no-nonsense sort of guy. On any given issue he asks four questions, 1) What is the problem? 2) What is the solution? 3) How much will it cost? 4) Why haven't you done it yet?  Zegarelli notes that he has had a very good working relationship with Vescio who has promoted non-partisan solutions to challenges the Village has faced.
The Village of Briarcliff Manor would like to thank Bill Vescio for all he has done.   He will be truly missed but he assures everyone that although he will be enjoying traveling and more time with his grandchildren  he will always support the Village.
There will be a changing of the guard this spring, but William Vescio will leave a legacy and a spirit of non-partisanship  that will serve the Village of Briarcliff Manor for years to come.