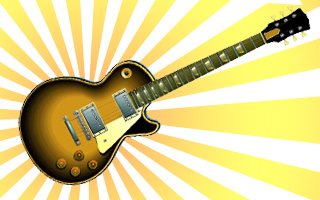 Briarcliff business owners offer a helping "Band" to Staten Island families affected by Hurricane Sandy. Michael and Miriam Risko, owners of the Mike Risko Music School in Ossining, are holding a benefit concert Thursday night to raise money for Public School 6 in Staten Island.
"A good friend of ours, Michele Cantrowitz, is from Staten Island, so she pointed us in the direction," Miriam Risko said. Cantrowitz, who lives in Briarcliff Manor, is originally from the South Shore of Staten Island, an area that was severely impacted by Hurricane Sandy.
The Riskos are asking all attendees to donate $25 for the evening, which will include food and performances by two bands. All of the proceeds will go to the school district to be distributed to families in need, Miriam Risko said.
The event, which will be held at the Mike Risko School of Music at 144 Croton Avenue in Ossining, will begin at 7:30 p.m. with a performance by JMLP. JMLP is a band of Ossining parents and musicians. The Mike Risko Band will go on 8:15 p.m.
The Mike Risko band is comprised of Mike and Miriam Risko; Ben Zebelman, also an Ossining parent; bass player Dr. Larry Baskind; and drummer Franklin Jackson Jr., an Ossining police officer.
The Riskos are expecting over 100 people at the event, Miriam Risko said. "We thought it would be very well attended. We have a lot of support from this community," she said.
Miriam Risko also said they thought the evening would be a good opportunity for locals who wanted to help families in affected areas, such as Staten Island, but couldn't get there. This gives the community a chance to "do something together, so we could do something for the families in need," Miriam Risko said.
Johanna Pensyl, a mother of twin toddlers who lives in Armonk, said she appreciates efforts of the Riskos. Pensyl grew up in Briarcliff Manor. "It's great that there is a way for parents around here to do something locally that will help people in areas of greater need," Pensyl said.
People interested in attending Thursday night's event should contact the music school at 762-8757 to reserve tickets. The Riskos have other charitable events on the horizon this holiday season. On Dec. 3 they are having a holiday tree lighting and toy drive, where they will perform songs from the band's Christmas album.