Bob Dylan had it right, when he sang, "the time's they are a-changing."  Of course, every generation since the beginning of time can lay claim to such an observation. Be it fire,...
Read more »
Now that Spring has arrived, our focus becomes the outdoors. We want to be outside. We need to be outside. For seniors, who especially feel the impact of winter hibernation, the ability...
Read more »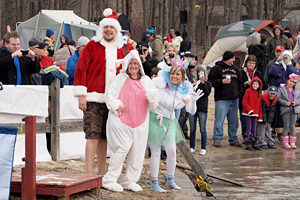 The fliers had been up for a while. Blue paper with snow flakes and bold print announcing that Bethel's Recreation staff was going to jump in a lake for Alzheimer's research sometime...
Read more »