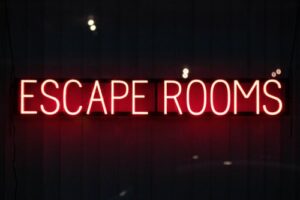 Escape room is one of the most popular adventurous, fun, and exciting corporate and family activities. It is often organized during parties, picnic or during vacations. It is a team game where a team of players come together to solve a series of puzzles or mysteries to escape the room. It has been adopted in the corporate world as a popular team building activity considering the strong collaborative efforts needed to play the game. Escape rooms are considered as the most popular team building activity as it can offer a myriad of benefits while team members have fun. Many other activities are focused on solving one problem or honing a particular skill set.
Since the pandemic as teams have gone remote team building was limited to simple activities like ice breakers and trivia nights. However, with some organizations going permanently remote, more fun, and engaging activities like escape rooms have been customized to participate virtually for remote teams. Virtual escape rooms enable remote teams to experience the thrill of participating in escape rooms from the comfort of their homes. Event organizers have also been thinking out of the box to design virtual escape rooms. For example, virtual escape rooms in Singapore have evolved from mere puzzle games to virtual food quests where participants work with different cuisines.
Here are a few reasons why it is one of the best team building activities you can organize:
Develops problem solving skills
Problem solving skills are crucial to any department, job, or industry. Every business encounters many challenges every day. Employees that stand at the forefront solving problems and providing the best service to clients are an asset to organizations. Moreover, teams that lack problem solving skills struggle at conflict resolution. Critical thinking, listening, identifying and being able to see the solution to implementation are key problem solving skills. Escape room activities can hone the problem solving skills of your teams. When put into an escape room, teams need to analyse the game, think of a way to get out of there and implement the solution. Other team building games like puzzles that focus on problem solving skills are more oriented towards individual skills than team skills.
Improves decision making skills
The CEO of start-up Upstart once said, "All business activities are about making decisions and executing them". Employees are often at crossroads with important tasks at work. Effective decision making skills are essential to analyse each circumstance with the right perspective. If the employees are unable to make decisions for themselves or for their teams, it might escalate into a crisis. Escape rooms help teams improve their decision making skills greatly. There are many challenges involved in escape room activities and players need to make decisions at every step to get out of the room.
Fosters collaboration and communication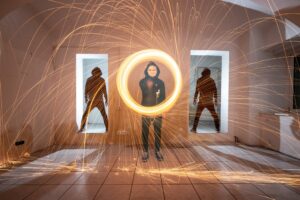 Teams cannot function without an open flow of communication or collaboration. Top down approach to communication from the management or in teams will lead teams towards becoming dysfunctional or forming silos. Communication is the most important aspect of team building. Escape room activities require continuous communication and a strong level of collaboration between players to complete. As players navigate through challenges they exchange ideas and collaborate to solve the puzzles.
Inspires the team to take charge
Productive teamwork requires team members to take charge of their work and be self-motivated. However, employees are not always self-motivated. External factors like family, stress, fatigue influence employee motivation. Team motivation also suffers when some team members are demotivated. Fun games like escape rooms can relieve teams of stress and inspire them to take on new challenges together.
Time Management and Organizing skills
Time management is a skill that needs to be mastered by teams to deliver the best results. Teams often lose time when they have poor organizing skills. Teams also work on deadlines and are under pressure to deliver. As escape room activities are timed and structured, it can help employees develop time management and organizing skills. Navigating through the escape room puzzles one after the another also helps teams become patient when dealing with challenges.
Employee satisfaction, memories, and team bonding
The most important outcome of any team building activity must be employee satisfaction and relationship building between team members. Escape rooms create memorable experiences for team members and leave lasting memories.
You may be wondering if virtual escape rooms will offer the same experience as in person escape rooms. However, playing an escape room game virtually can be more challenging and intriguing if well organized. Virtual escape rooms require more efforts from team members to be enjoyable as they do not see each other. Sometimes, expert intervention might be required when team members stop communicating or hit a roadblock. However, escape room is not recommended when teams have serious communication issues or experiencing several conflicts. Organizing team building activities when individual team members are under pressure will detoriate team relationships further.