Introduction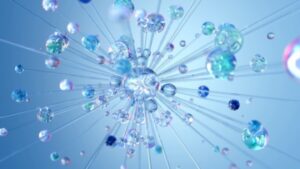 Customer success is an integral part of any business, and artificial intelligence (AI) can help companies to keep their customers satisfied. AI-powered customer success tools can provide insights into customer behavior, automate processes, and improve the overall customer experience from the users perspectives.
From predictive analytics, data annotation platform tools, to automated chatbots, the right AI-powered tools featured advanced options to make significant differences in customer success. In this article, we'll discuss some of the top AI-powered customer success tools available today that you should consider for your business.
What is Customer Success?
Customer success is a business strategy focused on helping customers achieve their desired outcomes and maximize the value of your product or service. It starts with understanding each customer's needs, goals, and objectives and developing plans to meet them. Customer success teams use data-driven insights to develop strategies that create customer loyalty, as well as improve product usage, satisfaction, and retention.
AI-Powered Predictive Analytics
One of the most important tools for customer success is predictive analytics, which use AI technologies to identify patterns in customer behavior. By utilizing data from past customer interactions, companies can better anticipate future customer needs and develop strategies that are tailored to each individual's preferences.
List of AI-Powered Customer Success Tools
Let's take a look at some of the best AI-powered customer support tools on the market.
Help Desk Tool
When you embed a help desk option like Zendesk, it can enable you to deliver quick responses and address errors using AI instead of having your team address every basic error and question.
CSV Importer Tool
Flatirons Fuse is a CSV importer you can use to import files to organize customer information. Your spreadsheets or database can be organized in a format with custom fields. A custom field might be file type, date format, or other plugins, with formatting errors being eliminated to present clean data you can easily review.
Answer Bot Tool
When it comes to simple questions, having uploaded answers to common concerns on an answer bot tool like Intercom can make your customer success process more streamlined. This frees your team to handle more complex matters.
Chatbot Tool
Freshdesk AI Chatbot is an innovative customer service tool that gives businesses the ability to automate their customer support process and provide real-time, personalized responses to customers.
Customers can quickly get answers to their questions without waiting for a human agent. The chatbot is equipped with advanced natural language processing (NLP) capabilities and can understand user intent from conversations in multiple languages. This allows it to generate accurate responses that are tailored to each customer's needs.
The chatbot uses predictive analytics to learn from customer interactions and previous support tickets. It can then use this knowledge to provide more relevant and efficient service. This helps businesses save time and resources while delivering better customer experiences.
Predictive Analytics Tool
Trying to sift through every page of data you track requires lots of work. ChurnZero Predictive Insights helps you make sense of all your import data and CSV files to improve your customer experience.
Customer Insights Tool
Salesforce Einstein is an AI-powered customer success tool that helps businesses understand their customers better and provide tailored strategies for improving customer satisfaction. With predictive analytics, Salesforce Einstein can identify patterns in customer behavior to anticipate future needs and develop personalized plans for each individual.
Summary
There's a lot involved in ensuring customer success. The top AI powered customer success tools can help manage the most basic functions of customer relations through importing default templates on your site to making support simpler. When you don't have to find different ways to manually handle every single matter, you can instead focus on bigger details.