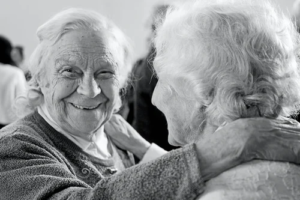 Life insurance is a vital financial decision that takes care of your family or partner in the event of your death. However, the needs of families change as families grow larger. This makes it seem like a burden than an asset.
Life insurance policies sometimes become unaffordable or no longer necessary. At this point, it's advisable to find a way to achieve your financial goals by getting lump-sum cash.
Some people have universal life, variable life, or whole life insurance policy in place. You can find an affordable $50,000 life insurance policy here. Below are ways you can quickly convert it into cash for your other uses or to settle some emergencies.
Sell the policy through a life settlement
You are basically selling the policy to a third-party investor. This is a legal way policyholders can get the most cash from their life insurance policy.
In the state of Montana, policyholders are allowed to sell their life insurance policy for settlements. Check your Montana eligibility before selling your prevailing coverage to a third party. Most seniors over 65 years have independent families who no longer need their financial support after their death. Selling the policy gives them money to buy long-term care insurance, add to their retirement nest egg, or stop paying the rising insurance premiums.
The proceeds help seniors increase their standard of living in retirement homes. In fact, most seniors over 55 years have less money for retirement.
You can sell the life insurance policy to get money for treatment for serious health issues. This option is widely used and preferred for the last three decades.
Surrender the life insurance policy for its full cash value
This is a viable option if you no longer need the policy or find it unaffordable. Policyholders take this option to get their cash value back. However, it means surrendering all the policy benefits together with the policy.
If the policy is at least 1-3 years, you can surrender your policy for its cash value, but you lose the death benefits. However, you can still access your savings portion of the policy.
Confirm with the insurance company to know what you are entitled to if you surrender the policy before making a final decision. If the surrender value is more than the total premium payments for all those years, then expect to pay income tax on the excess amount.
Borrow from the policy's cash value
This method allows you to keep your life insurance policy and all its benefits.  Your beneficiaries get the full payout in the event of your death. Take a loan from the policy cash.
You are exempted from the lengthy loan application process and credit checks. Also, this loan doesn't affect your credit scores and is not reported to the credit bureau.
However, if the policy lapses before repaying the loan, then it affects your credit score and is reported to the credit bureau.
As a borrower, you are exempted from paying income tax on the loan. Expect to pay the cashback with interest, but at a lower interest rate than those charged on personal loans and credit cards.
You can borrow up to your total amount already paid in premiums for those years the policy has been in place. Should you die before settling your loan, the death benefits payable is minus the outstanding loan balance.
If the interest plus the outstanding balance exceeds the cash value of your policy, then you may lose your life insurance policy, and the policy lapses.
Withdraw the cash value of the policy
Policyholders can get back the cash value of their total premiums or part of it if they wish. There are no penalties or taxes involved. Also, you are at no obligation to pay back what you have withdrawn because it's your money.
It's a highly preferred option because it has no taxes, penalties, or qualifying procedures. However, the moment you withdraw, your money stops growing in the policy.
Borrow money against your death benefits
There are circumstances where you can leverage your policy to get cash value using your death benefits as your collateral. However, it's an option reserved for seniors in their 80s and 90s.
Take out your dividends in cash
Use this option if you want some extra cash for your bills or survival. It's a viable ticket and the insurance company pays you dividends from the life insurance policy. The cash-up is tax-free.
Most people prefer to sell their life insurance policy settlement for a higher payout. There are many third-party investors buying this policy. It puts money in your pocket, which you can use to live comfortably in your retirement.
Seniors who opt for the above options to receive the full cash value from their life insurance policy have independent families who don't need their money. Why not put it to good use?
Once you have decided that assisted living is the best option, it's important to involve your loved one in the decision-making process as much as possible. Let your Senior Care Authority advisor assess their care needs, explain the options, and schedule tours of places that best fit the needs of your family. You can visit their website to know more about the senior living communities at Senior Care Authority.