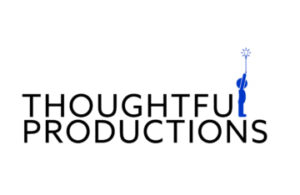 Sixteen years ago, Steven Schragis was the National Director of The Learning Annex, an education company which ran business classes all across the U.S. and Canada. He happened to attend one of the classes, where the instructor explained the importance of identifying specific needs of consumers or businesses that no one was currently addressing or fulfilling. That led to the realization that newspapers across the country were actively trying to find new ways to generate income and providing them with unique live events that were ideal for subscribers might be a great way to address that need.
As Schragis was from the Hudson Valley and was familiar with many of its cities and towns, that's where he launched "One Day University." The company quickly grew to provide live events exclusively for 61 different U.S. newspapers, including most of the largest in each state as well as a few in Canada. After topping 10M in sales, the company was sold in 2021. He took a year off from even thinking about starting something new, but then happened to read a news story about the struggles playhouses and movie theaters were facing. The pandemic had subsided to the point that people were interested in live events again, but they'd grown used to entertainment on big screen TV's at home, so attendance was far below previous levels. The answer for theaters wasn't simply more comfortable seats or better sound systems, although improvements like that were certainly welcome. They needed to present something truly different to create a new type of "buzz" and excitement. That's exactly what his new venture, Thoughtful Productions, is designed to provide.
The first two presentations will be ready to go in the Fall. Top Ten Rock: The Music and Stories of Classic Songs features a live expert narrator explaining videos and images presented on screen as well as interacting with musicians on stage. Ten Films That Changed America also features an expert narrator and many movie images, but does not include musicians. Five more new productions will be released next year, focusing on various forms of entertainment. Theater operators throughout the Northeast have been enthusiastic, and Thoughtful Productions will begin first in the Hudson Valley at the Woodstock Playhouse and Upstate Theaters.