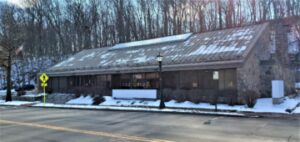 These are boom times in downtown Briarcliff Manor, with a pair of vacant buildings slated for demolition in March. 
On March 6, the vacant Wells Fargo bank building at 1050 Pleasantville Road will be demolished to clear the way for additional parking. 
The village, which purchased the 2.41-acre property for $2.1 million last spring, is spending $80,500 for the tear-down, and another $61,241 to reconfigure the space to accommodate parking, Village Manager Joshua Ringel said. 
Spaces added to the existing parking lot across from Village Hall will be temporary, as the village continues to discuss erecting a building on the property and an adjoining village-owned 3.69-acre parcel to add space for municipal services. The Board of Trustees is assessing the needs of the police, fire and building departments, as well as the clerk's and manager's offices, Ringel said. 
The primary use of the new building would be for municipal purposes, but the potential exists for accommodating mixed use development with private business, Ringel said.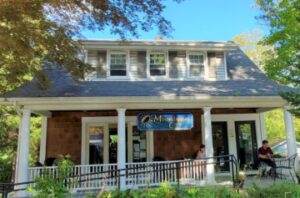 Meanwhile, renovation at two buildings owned by Anthony Matra of Matra Building Corp. across the street is moving along. 
Matra is hoping to begin demolition work in March on the two-story, 1,650-square-foot Moonbean Cafe building at 1123 Pleasantville Road. 
That would clear the way for construction of a three-story, 6,740-square-foot structure that will house two takeout-style restaurants on the ground floor, and eight apartments on the second and third floors.  
Matra said Moonbean owner Abby Wallace, who closed her popular cafe last fall, would be offered the opportunity to return. 
Interior remodeling to create two third-floor apartments at The Patio building at 1133 Pleasantville Road was set to begin in February, Matra said. The work won't affect The Patio, or office space in the basement and second floor.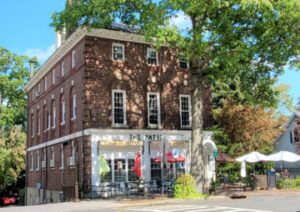 Matra's plans for turning the space between his buildings into an open patio for outdoor dining are on hold until the completion of a project that will connect the parking area behind Pleasantville Road's retail strip to the municipal building parking lot. Once completed, vehicles will enter through a ramp between The Patio and an adjacent nail salon, exiting through the municipal lot. 
From Trail to Table 
Briarcliff has begun a project to build a 1,300-foot path from the Empire State Trail/North County Trailway into the downtown to make it easier for cyclists to access local businesses. 
The asphalt path will run from an entrance behind the Atria, along the fencing outside the ballfield and eventually come out behind the youth center on Van Lu Van Road. 
The project, mostly funded by an $85,000 state grant, is expected to be completed this summer, Mayor Steve Vescio said.  
The existing entrance to the trailway behind the library and community center will remain open.