What do Kevin Durant, Heidi Klum, Eva Longoria, Patrick Mahomes, and Michael Phelps all have in common? Besides their celebrity status, they all recently acquired an ownership stake in one of the teams in Major League Pickleball. What's that you say? "There's a pickleball league?" Yes there is. Not only is there Major League Pickleball, but until a recent merger, there were two competing pickleball leagues.  
Welcome to the fastest-growing sport in America – Pickleball. The sport, which was once the domain of the over 55 crowd, has seen an explosion among those under 55, with the fastest-growing segment of all pickleball players being under age 24. 
If you don't have $3 million to shell out for your own team, you can still invest in a couple of paddles and a ball for about $49 and get yourself in the game. We caught up with Kevin Kaye of Cross Court Pickleball in Hawthorne to find out just how popular the sport has become around the country and here in Westchester.  
River Journal: When did you open Cross Court as a Pickleball venue and was there something that happened to make you think the time was right to pivot from tennis courts to Pickleball?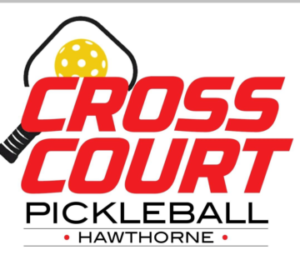 Kevin Kaye: We opened in September 2022, but started exploring the opportunity over a year earlier. Tennis is a well-established sport with an abundance of courts. Pickleball is up and coming and provides an opportunity to grow as the industry evolves. So far, we are very pleased with our decision.
RJ: When did you see the spike in players and popularity and how has your business grown since you opened? 
KK: The Pickleball community is absolutely growing and business has been quite solid since opening. As the first dedicated indoor pickleball facility in Westchester, we are doing our best to accommodate the needs of that community. With six courts and four instructors, we currently offer lessons, clinics, and open play. Coming soon we'll have leagues, tournaments, socials, summer camps, after school programs 
RJ: Are you seeing a shift in demographics of players or is it just that more people of all ages are getting involved? 
KK: Probably a little bit of both. Demographics will continue to shift as the sport evolves, as well as from location to location. However, we are seeing interest at all levels and all age groups. 
In fact, according to In Pickleball magazine, the median age of players is now in the mid- to high 30s.
RJ: Tell us your thoughts on managing the Pickleball portion of Picks & Pickleball (See sidebar). 
KK: We are excited to be participating in the Picks & Pickleball event on May 20th. This will be one of our first community events, and we hope to develop similar partnerships and relationships in the future. 
Don't Miss Picks & Pickleball
Want to play in a friendly pickleball tournament or just watch others play. All while listening to some great rock n roll on the Genesis of White Plains stage, indulging in some wonderful food and drinks from Captain Lawrence and others, and watching the kids enjoy a wide range of kids activities in the Macaroni Kids' Zone? Then don't miss Picks & Pickleball at Briarcliff's Chilmark Park on May 20 presented by Corcoran Legends.