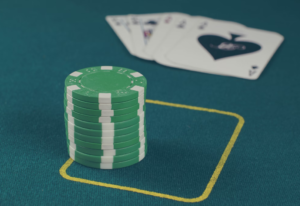 Casino gambling has been around in some form or another for centuries. It all started with ancient civilizations participating in games of chance and today it has evolved into a billion-dollar global industry. The creation of online casinos was a natural progression in this growth and has significantly transformed the way people gamble and access their favorite casino games.
The online gambling industry was born in the mid-1990s. This was followed by the introduction of a wide variety of online casinos offering various games, including slots, blackjack, roulette, poker, and more. The popularity of online casinos has grown rapidly since then, now offering a convenient and accessible platform for gamblers to enjoy their favorite casino games from the comfort of their own homes.
So, what led to the creation of online casinos? There are several key factors that have contributed to the growth and success of this industry.
Advancements in Technology
The rise of the internet and advancing technology played a crucial role in the creation of online casinos. With the development of secure online payment systems and improvements in online security, people felt more at ease to engage in online transactions, including gambling. The availability of high speed internet and the development of mobile technology has also made it easier for people to access online casinos from anywhere and at any time.
Convenient and Accessible
Online casinos offer players the convenience of gambling without having to leave their home or travel to a physical casino. For many people, this convenience is a major factor in choosing to gamble online. Online casinos are accessible 24/7, and players can log in at any time to enjoy their favorite games. It eliminates the need to dress up and travel to a physical casino, saving time and money.
A Wide Variety of Games
Unlike traditional casinos, online casinos are not limited by physical space and can offer a vast selection of games to their players. This includes popular classics such as slots, roulette, and blackjack, as well as newer and more innovative variations of these games. This variety keeps players engaged, and developers are constantly creating new and exciting content to attract and retain players.
Bonuses and Promotions
Online casinos also offer various bonuses and promotions to attract new players and retain existing ones. These bonuses can include welcome bonuses, free spins, and loyalty programs. Such bonuses give players more incentives to join and stay loyal to a particular online casino.
Legal and Regulated
In many countries, online gambling is now legal and regulated, making it a safe and trusted form of entertainment for many. Instead of succumbing to the shady and often illegal operations of back-alley casinos, players can gamble online with peace of mind, knowing that their money and information are protected by strict regulations.
The emergence of online casino gambling has had a significant impact on the traditional gambling industry, shaking up the way people gamble and changing the landscape of the industry as a whole. From the rise of online gambling platforms to increased competition and advancements in technology.
Tips On Staying Safe And Play Securely 
Playing at an online casino can be a fun and exciting experience. However, it's important to keep in mind that there are also risks involved, especially when it comes to financial transactions and online safety. In order to minimize these risks and ensure that you have an enjoyable and secure gaming experience, it is important to follow some smart casino guide that can help you to achieve it. Plus, you should always play in reputable casino sites. Here's how to find one:
Check for Licensing and Regulation
One of the factors that determine the credibility of an online casino is its licensing and regulation. Reputable casinos usually display their licenses prominently on their website, and these are usually issued by trusted gaming authorities such as the UK Gambling Commission and the Malta Gaming Authority. These licenses serve as proof that the casino operates in compliance with strict standards and regulations.
Research the Casino's Reputation
Do your research and check the reputation of the casino before signing up. Start by looking for any red flags or warning signs, such as a history of delayed payments or hidden terms and conditions. You can also join online gambling forums or communities to get insights and feedback from other players.
Look for Secure Payment Options
Since you will be making financial transactions when playing at an online casino, it's crucial to ensure that your personal and financial information is safe and secure. Reputable casinos use the latest encryption technology to protect their players' sensitive information and offer a variety of secure payment options such as credit/debit cards, e-wallets, and bank transfers.
Check for Reviews and Complaints
Before signing up with an online casino, take the time to check for reviews and complaints from other players. Look for warning signs such as slow response times, unhelpful customer support, or unethical practices. It's also a good idea to see how the casino handles and resolves any complaints that are filed against them.
Look for Player Protection and Responsible Gambling Practices
A reputable online casino will prioritize player protection and responsible gambling practices. Look for casinos that offer tools and resources for players to safely manage their gambling and set limits on their accounts to prevent overspending. Responsible gambling practices also include age verification and strict policies against underage gambling.
In conclusion, while online casinos offer a convenient and accessible platform for gambling, it's important to choose a reputable and secure site. Do your research, read reviews, and check for proper licenses and regulations to ensure a safe and enjoyable gambling experience.