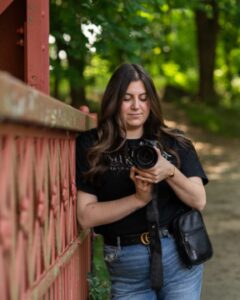 River Journal caught up with Mikaela Lonigro of Mikaela Rose Photography. Mikaela launched her photography business in April and has already garnered an impressive local following.  
RJ: When did you start your business and why?  
MR: I started my business in April 2023 after doing photography as a hobby for so many years. I love showing people how beautiful they truly are through my images and capturing moments in time that can last a lifetime.  
RJ: What services do you offer? 
MR: I offer everything from solo, couples, engagements, families, maternity and mini sessions. I also offer event and collaborative business photography. If you're looking for something different, contact me and we can make it happen!  
RJ: What is unique about your company? 
MR: I try my best to make every session tell a story through who my clients are.  
914-589-6745
Mikaelarosephotographyny@gmail.com
mikaelarosephotographyny.mypixieset.com