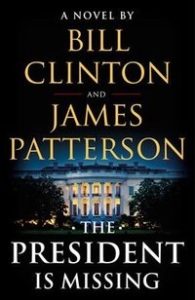 Being a virtuous twenty-first century consumer means shopping local. But if the online alternative is so easy and attractive, where's the advantage?
One answer can be found at the irresistibly enthusiastic Scattered Books in Chappaqua (www.scatteredbooks.com). Owner Laura Schaefer has made it her business – literally – to go the extra mile, offering customers not just personal service and book knowledge but a whole lot more: niche book fairs, custom gift baskets, themed kids parties (Best of Westchester party winner 2018), charity events, even holiday delivery service if you need that order in a hurry. Laura and her equally energetic staff, including store manager Kimberly Goebel and Dina Laurence, regard this as all part of the assistance they provide. (And let's not forget another unique dimension to the store – the cute, free-roaming bookstore bunnies, Acorn and Oatmeal, resident on the premises.).
This is a shop which, rather than complaining about school children from the nearby middle school hanging about, has invited them in on Friday afternoons, for snacks, reading, and bunny selfies. The result? Children who want to read there, work there, and parents who trust not just the store's recommendations but its friendly environment.
Of course, it has opened its doors to a wide range of author events, from cooking authors Siri Daly and Suzy Scherr, to cocktail party launches like the one for Lynda Loigman coming up on January23. Cecile Richards, Bill Clinton and James Patterson, Sebastian Junger, Angela Duckworth, Matt Taibbi, Amy Silverstein and A.J. Finn are just some of the writers who have held events with Scattered Books.
Locally rooted and widely experienced, who better, then, to ask for holiday reading recommendations by Westchester writers?
Laura and Dina had suggestions across the whole range, from children's books to adult fiction. One creative partnership that popped up instantly was the Chappaqua-based children's book authors Matt and Mara Van Fleet. Mara's latest is touchy-feely Mama's Pajamas, while Matt's interactive Chomp Goes the Alligator, new this year, is an irreverent counting book that's received rave reviews.
Tarrytown based Nick Bruel is another favorite, with his Bad Kitty series. The original Bad Kitty – 'an alphabet book that should be in every collection' said one review – was published in 2005. The latest, and eleventh in the series, Bad Kitty Camp Daze, appeared this year. Carol Weston is a favorite for both the Ava and Pip series as well as the YA hit Speed of Life. Also notable in YA is Barbara Dee, whose latest books, Everything I Know About You and Halfway Normal, were warmly received.
For those seeking out adult fiction, the New York Times bestseller by locals Clinton (Chappaqua) and Patterson (Briarcliff), The President is Missing, couldn't go unmentioned. But Purchase-based Andrew Gross was praised too, especially for The Saboteur and The One Man. Other recommended local picks include Wicked River by Jenny Milchman, the Jimmy Vega mysteries by Suzanne Chazin and The Singing Bone by Beth Hahn.
But if non-fiction is your thing, check out the dazzling book of photographs from Jordan Matter titled Born to Dance, whose launch took place in the impressive Chappaqua Performing Arts Center. It's a stunner.