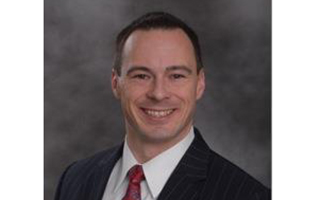 KeyBank N.A. today announced the addition of seven professionals to its Hudson Valley/Metro NY Market team. The Commercial Banking team has hired John Sullivan as senior vice president and senior banker; David Lewing as senior vice president and senior relationship manager; and Neeraj Gupta as senior vice president and senior relationship manager. Key Private Bank has hired John A. Gianni as senior vice president and wealth advisor, and Janine M. Otis as portfolio management associate and trust associate.
Retail Banking announces two new branch managers: Cabrine A. Calamari as manager of Key's Pound Ridge branch, and Edward V. Landis as manager of the Mount Kisco branch.
At right, John Sullivan
"I'm very excited about these appointments," said Ruth Mahoney, president of KeyBank's Hudson Valley/Metro NY market. "Each of these individuals brings a great deal of skill and experience, and they will allow Key to meet the increasing needs of our clients throughout the Hudson Valley/Metro NY region."
Key's Hudson Valley/Metro NY market covers the Hudson Valley, New York City, Southern Connecticut and Northern New Jersey.
COMMERCIAL BANKING: TARRYTOWN AND NEW YORK CITY
John Sullivan joins Key after 13 years with GE Capital where he was most recently senior vice president of Corporate Finance and Franchise Finance. Proficiency in cash-flow credit analysis and negotiating has provided Sullivan with a skill set that will be invaluable to Key's Commercial Banking Team.
Sullivan graduated magna cum laude from the College of the Holy Cross in 2001, earning a bachelor's degree in economics and accounting. Sullivan currently resides in Hopewell Junction N.Y., and works out of Key's Tarrytown headquarters.
David Lewing, senior relationship manager, joins Key with more than 28 years of corporate banking experience at widely known financial institutions, including Wells Fargo Bank, Wachovia Securities, Toronto Dominion Securities and Chemical Bank, where he served domestic and international clients in various industries ranging from start-ups to Fortune 500 companies.
Lewing has a strong track record of generating revenue growth, developing marketing teams and increasing profitability by growing client relationships via well-developed strategic, analytical and leadership skills. 
Lewing received both his B.A. and M.A. from Johns Hopkins University. He lives on Long Island and works in Key's New York City office at 45 Rockefeller Center.
Neeraj Gupta, senior vice president and senior relationship manager, brings extensive experience to Key, originally as a customer support engineer then in finance including portfolio management, underwriting and business development; also as founder of an investment firm and senior banker. He joins Key from J.P. Morgan Chase and held previous senior positions with Mineral Capital, Bank of America, GMAC Commercial Finance and GE Commercial Finance.
Gupta earned his bachelor's degree in engineering at Nagpur University and his MBA in finance from City University of New York. He resides in Manhattan, and his office is at 45 Rockefeller Center.
KEY PRIVATE BANK: TARRYTOWN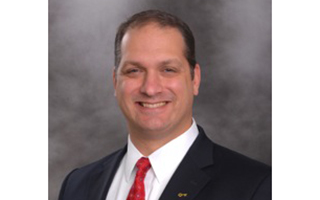 John A. Gianni, senior vice president and wealth advisor, joins Key from Capital One Wealth and Asset Management where he worked as vice president and senior wealth advisor for New York, New Jersey and Connecticut. Before that, Gianni was vice president and senior trust and fiduciary specialist at Wells Fargo Private Bank.
Upon earning his bachelor's and master's degrees from Dowling College in 1996 and 2010 respectively, Gianni, went on to achieve numerous awards throughout his career, including being named the number one Wealth Management Producer in the Northeast in 2013 and receiving the 2009 Concord Elite Award from Wells Fargo Private Bank. Gianni lives with his wife Fatima and three children in Tarrytown, New York.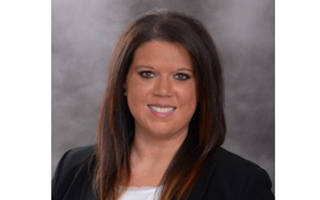 Janine M. Otis, portfolio management associate and trust associate, joins Key Private Bank from her position as a trust associate at Wells Fargo Private Bank. Otis has more than 10 years of proven success in fostering positive relationships within the general banking and wealth management industry, which has allowed her to develop a skill set that meets Key's needs. Otis is also a licensed notary public and has professional certificates from New York Bankers Association in Essentials of Trust Administration.
Janine is an alumna of Mount Saint Mary College, earning both her master's and bachelor's degrees in business administration. She completed her schooling in 2006. She is a resident of Stormville, New York.
KEY RETAIL BANKING: MOUNT KISCO AND POUND RIDGE
Key adds Edward V. Landis as manager of the Mount Kisco branch. Landis' previous experience includes roles as vice president and branch manager at both PNC Bank and Citibank.
Federally licensed for mortgage originating and servicing, Landis earned his bachelor of science in business administration from DeVry University, and has won numerous honors in the banking field. He was named Branch Manager of the Year in 2008 and won a Leadership Award for Strategic Initiative in 2010 while at Citibank, and achieved Human Sigma Six within PNC Bank in 2013. Landis lives in Ringwood, New Jersey.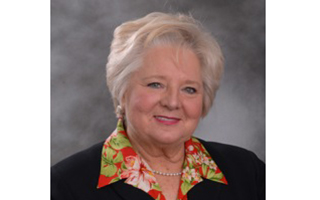 Rounding out the new additions to Key is Cabrine A. Calamari, who was named manager of Key's Pound Ridge branch. As a former vice president of Wells Fargo, Calamari has more than 20 years of banking experience. Throughout her career, Calamari has developed a vast knowledge and expertise in areas such as sales, public relations, retail branch operation and small business lending. 
Calamari stays actively involved in her community through her professional affiliation with several community groups, including the Boys & Girls Club of New Rochelle, Westchester/Hudson Valley Junior Achievement, Westchester Philharmonic, Westchester/Putnam Valley Girl Scouts, S.H.O.R.E. (Sheltering the Homeless Is Our Responsibility) and the New Rochelle Overall Economic Development Corp. Calamari also previously was president of the Larchmont Chamber of Commerce. Calamari presently resides in Mamaroneck, New York.
About KeyCorp
KeyCorp traces its roots back more than 180 years ago and is headquartered in Cleveland, Ohio. One of the nation's largest bank-based financial services companies, Key has assets of approximately $91.8 billion. The eight-county Hudson Valley/Metro NY Market has 47 branches, approximately 53 ATMs and nearly 550 employees.
Key provides deposit, lending, cash management and investment services to individuals, small and midsize businesses in 12 states under the name of KeyBank N.A. Key also provides a broad range of sophisticated corporate and investment banking products, such as merger and acquisition advice, public and private debt and equity, syndications and derivatives to middle market companies in selected industries throughout the United States under the KeyBanc Capital Markets trade name. For more information, visit https://www.key.com/. KeyBank is member FDIC.