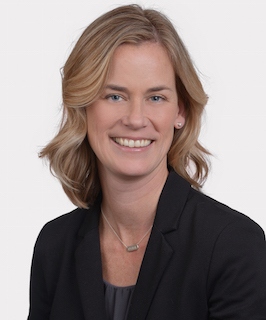 Houlihan Lawrence, the leading real estate brokerage serving the suburbs north of New York City, is pleased to announce the appointment of Janet Kovacs as manager of its Irvington and Ardsley brokerage offices. "As a lifelong resident of Irvington, I am delighted by the opportunity to help lead the Houlihan Lawrence team serving the place I call home," says Janet. "I look forward to promoting a high standard of service to Houlihan Lawrence clients in achieving all of their real estate goals."
Photo: Janet Kovacs
Janet has served almost four years as an agent in Irvington. This promotion illustrates Houlihan Lawrence's commitment to developing leaders within the real estate industry.
With an extensive knowledge of each Village's unique culture, geography and history, serving the local Rivertown communities truly comes naturally to Janet. She brings to this role an exceptional passion for helping people and a wide range of personal connections both within and beyond the brokerage community in The Rivertowns.
Houlihan Lawrence's Irvington and Ardsley brokerage offices serve the Villages of Dobbs Ferry, Hastings-on-Hudson, Sleepy Hollow and Tarrytown, as well as the Hamlet of Hartsdale in Greenburgh. As manager, Janet will lead 49 agents through all real estate transactions.
About Houlihan Lawrence: Built upon 125 years of family tradition, Houlihan Lawrence, the leading brokerage in New York City's northern suburbs, is committed to exceeding expectations in every aspect of the real estate process. The firm today serves over 90 communities with 30 offices and 1,300+ agents, leveraging global partners on six continents and in 56 countries. The company ranks in the top 20 of all brokerages nationally, and achieved a total sales volume of $5.4 billion in 2015.
For more information visit: www.houlihanlawrence.com
Twitter: @HoulihanRE | Instagram: @houlihanlawrence