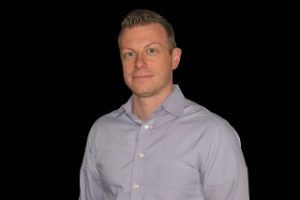 Ted Gilsinger, who has been with Club Fit since 2007, has been promoted to the position of General Manager at the Club Fit Briarcliff location.
Gilsinger got his start as a Fitness Coach and has also held positions as a Personal Trainer, Assistant Fitness Director, and Assistant General Manager. He is a graduate of Marist College, with a degree in Athletic Training and a concentration in Health Science.
"I joined Club Fit with a passion to influence the well-being of others," said Gilsinger. "I come from a family affected by cancer, both child and adult. This, along with a personal injury, directed my natural inclination to help others achieve better health. Nothing beats the feeling of providing emotional support, education, and empowerment to another. Starting as a personal trainer and now having the opportunity to influence and educate a whole team dedicated to changing the lives of others has been extremely rewarding."
Over the years, Ted has shared his "Holiday Survival" health and wellness tips to make sure your health isn't sabotaged during this high-stress, high-calorie time. Here are some of Ted's Top Tips.
Stay Active – With busy schedules and so many extra temptations, it is easy to push away physical activity. Taking a walk early in the day and then again after dinner is a wonderful way for families to combine physical activity and holiday time together. You may also squeeze in a quick workout at a 24 hour gym.
Focus on Family and Friends – Holidays are not just about the delicious bounty of food. It's a time to celebrate relationships with family and friends. Focus on those relationships and less on the quantity of food and drink consumed.
​
Manage Your Energy by Eating Breakfast – While you might think it makes sense to save up calories for the big meal, experts say eating a small meal in the morning can give you more control over your appetite. Start your day with a small but satisfying breakfast – such as an egg with a slice of whole-wheat toast, or a bowl of whole-grain cereal with low-fat milk – so you won't be starving when you arrive at the gathering.
Stay Hydrated – keep a large water bottle on your desk to remind yourself to take frequent sips. Dehydration is one of the top causes of feeling fatigue.
Gilsinger was recently chosen as one of IHRSA's (International Health, Racquet and Sportsclub Association) 2018 "Rising Stars." He was among 22 talented and inspiring individuals under the age of 36 who have had a major influence on their company and the fitness industry. This selection came from nominations by industry peers and colleagues.
For 45 years, Club Fit has focused on enhancing quality of life and physical well-being for people of all ages. In addition to the club's state-of-the-art facilities and comprehensive programming, Club Fit is also an active member of the local community. Founded in 1973, Club Fit operates clubs in Briarcliff Manor and Jefferson Valley, serving more than 10,000 members and their guests.