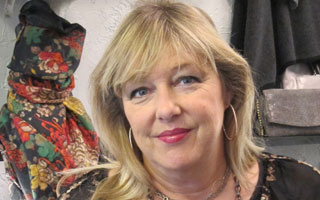 Colleen Goudie opened ShayLuLa Jewelry & Gifts in 2011. Located at 23 Main Street in the historic village
of Tarrytown, ShayLuLa's store interior beautifully captures the essence of an older era meeting modern times, creating a fresh, funky, SoHo feel while maintaining its vintage roots and village appeal.
The shop showcases top jewelry designers and undiscovered local talent, bringing you a well-curated, unusual assortment of fine diamond and semi-precious fashion jewelry as well as handbags, mens wedding bands Sydney and accessories. ShayLuLa caters to stylish yet discerning women (and the men who love them). There is something for everyone here. From $5.00 funky vintage bangles to extraordinary teal diamond earrings. They carry organic candles, scarves, gloves, hats, wallets and so much more. There is a lot of fab packed into this small space! From the moment you walk in the door, you will feel welcomed and encouraged to try on anything that you desire. There is always something exciting and fun happening in the store that draws you in and makes you want to be a part of it. Many weekends have designer trunk shows or other events that fill the store up with revelry and cheer. Colleen's passion and great taste level comes from her background in high-end luxury retail and it shows in the merchandise and the level of service you receive.
ShayLuLa Jewelry & Gifts will celebrate 5 years in April! Colleen says the store has really been a labor of love. Friends and family have helped every step of the way. "Tarrytown has simply been the best place for me to open my shop. I feel like I landed in the best community, and the local support is amazing. I have many customers who are now good friends."  Stop in and say hello and prepare to be dazzled this holiday season!