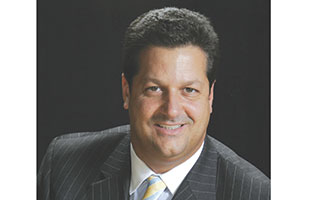 Houlihan Lawrence, the leading real estate firm serving New York City's northern suburbs, is pleased to announce two new appointments within their Westchester territories. Barry Graziano will oversee the Houlihan Lawrence Armonk office, which serves the towns of Armonk, North Castle, Pleasantville, Mt. Kisco and parts of Bedford, in addition to running the Chappaqua and Croton-on-Hudson office. Houlihan Lawrence also welcomes the addition of Brian Levine as Branch Manager of the Irvington and Ardsley Offices, where he will manage 50 agents.
At right, Barry Graziano
Prior to joining Houlihan Lawrence in 2010, Graziano developed a strong management background as a former Industrial Engineering and Operations Manager for a Fortune 100 company. With over 12 years of experience, he has become an expert in managing and mentoring, as well as overseeing the development and implementation of strategic social and online marketing campaigns. Graziano has also received prestigious honors throughout his career, including having received the Hudson Gateway Association's Platinum and Diamond Award for Outstanding Achievement in Sales.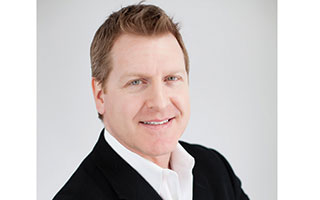 Prior to becoming a realtor Brian Levine was a trial lawyer for ten years. Before moving to Houlihan Lawrence, Levine previously served as the Westchester Branch Manager for Better Homes and Gardens Rand Realty. Before that, he served as an
Associate Broker with Ellis Sotheby's International Realty.
"Professional development is fundamental to our business and we take great pride in providing our agents with the most effective tools and resources possible, such as 'HL University'," said Christopher Meyers, Managing Principal of Houlihan Lawrence. "Barry and Brian fully embody the values of our firm, and we look forward to seeing agents benefit from their stellar mentorship."
Echoed Graziano: "Houlihan Lawrence's dedication to each agent and their success – and the company's vested interest in the communities we serve – is unparalleled. Both factors not only attracted me to the firm 5 years ago, but are vital in how we continue to secure top talent."
Houlihan Lawrence ranks among the Top 20 of all brokerages nationally, and is the long standing leader in their market, selling about one third of all homes north of New York City, more than double the sales of the closest competitor in the region.
And for more information on Barry Graziano, please visit barrygraziano.houlihanlawrence.com or call 914.238.4766 ext. 222.
For more information on Brian Levine, visit brianlevine.houlihanlawrence.com or call 914.591.2700 Ext 17222