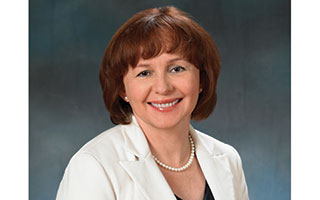 A new Primary Care Office has been opened by Dr. Marina Glibicky at 200 S. Broadway, Tarrytown NY 10591. Dr. Glibicky's broad experience in internal medicine and chronic disease management allows her to offer exceptional and patient-centered care.
Marina Glibicky, MD is a Board Certified Internist of the American College of Physicians and a member of the American Medical Association. She also teaches students at Columbia University Medical School. Dr. Glibicky says, "I always wanted to be a doctor. Internal medicine appeals to me because
it is broad, comprehensive, challenging and always interesting! It is gratifying for me to diagnose the disease, find the causes, then guide and support my patients though their illnesses and recovery."
Dr. Glibicky achieved a Certificate of Medical Humanities from Drew University in New Jersey. She received a medical degree at Kaunas Medical Institute in Lithuania and completed the Internal Medicine Residency at Soroka Medical Center which is affiliated with Ben Gurion University in Israel. She moved to the United States and completed her residency in Internal Medicine at Raritan Bay Medical Center, affiliated with Robert Wood Johnson Medical School in New Jersey (UMDNJ). After finishing the residency program Dr. Glibicky worked as a hospitalist in NJ and at Columbia Doctors of Hudson Valley in New York.
Dr. Glibicky is an owner of internal medicine practices in NJ and NY, where she provides excellent care to residents of Bergen and Westchester counties. The Tarrytown office is open late evenings and Saturdays. It is conveniently located near Downtown and close to the bus and train.
Dr. Glibicky accepts most major health insurance, including Medicare and Medicaid. Please see the updated list at her website, your-dr.com. Her office is fully computerized and uses electronic medical records. She will give you at least 30 minutes for a visit, and one hour for a complete physical.
Dr. Glibicky is also fluent in Hebrew, Russian and Lithuanian.
Call (551)804-9970 to schedule an appointment or you may book an appointment at www.your-dr.com
Please see verified patient testimonials at Zocdoc.com or at www.your-dr.com