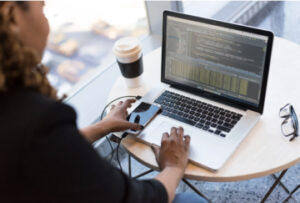 Many individuals enjoy working remotely because it saves them time from the daily commute to and from their office. It lets them work from home, so that they can have more time with their families. This kind of flexibility also allows teams with members living in different locations around the world to collaborate. 
While this unique work setup has some advantages, it also brings unique challenges like the lack of in-person interactions that can affect communication. Also, focusing on work while in the comfort of one's home can sometimes be tough. As such, remote workers and their employers require a different set of tools to tackle these challenges. For example, real estate brokers and professionals use POS real estate broker software to enhance their businesses. It can help them automate follow-ups, manage transactions, and capture new leads.
There are also various software solutions that address the most common challenges of remote work, regardless of the industry. Consider these six software solutions many remote workers and their employers enjoy using:
Team Monitoring Software
As an employer with remote workers, tracking your employees' work hours and progress can be a bit challenging when your team is in different locations. To help you manage your people better and encourage accountability, you can get team management software. This kind of tool easily records the hours you and your team members put into work. It can also help identify the hours spent per project and task. This way, you know if a worker is spending more time on certain tasks, and can help them be more efficient if needed.
Additionally, team management software helps monitor employee attendance and schedules. As such, it's easier to know who will be working what shift, making payroll management a lot more convenient.
Project Management Tools
Apart from how your employees manage their time, it's also important to monitor the progress of the projects you and your team are handling. With a project management tool, you can do that and more. It helps you create a smooth workflow for all remote employees and boost work productivity.
Many project management software packages offer features that are suited for remote teams. They helpteam members stay informed about the status of every project and its level of priority or urgency. Such atool can also help every member create to-do lists and organize their tasks based on the project schedules. Some software also lets team members tag each other in comments to avoid missing important details, which is very helpful when you need to remind people about certain tasks or deadlines.  
Cloud Storage Solutions
Sharing files and collaborating with other team members are easier when you're all working in the same location. In a team composed of remote workers based in different locations, however, these things can be more challenging. Fortunately, using cloud-based storage makes document sharing quick and seamless. It lets users keep project files in a centralized space, where you and other team members can upload files, create folders, and share documents with other people involved.
Cloud-based storage also saves your computer from running out of storage space. Additionally, cloud storage is secured, and access to it can be limited. With that, you won't have to worry about losing important documents.
Focus Apps
Many remote workers often have challenges staying focused due to different distractions, such as constantly checking their email or visiting non-work-related sites. Fortunately, there are many tools available today that you and many other remote workers can use to focus on your tasks. For example, some apps and browser extensions can help you temporarily block certain sites and programs that are not work-related. They can also limit the amount of time you spend on these sites so you don't end up wasting your time.
Communication Tools
When you're reporting in an office, it's easy to communicate with your colleagues. If your coworker is right next to you, you can just turn your chair to face them and speak to them. But if you're in a remote work setup, this is not the case. You may be even working in different time zones. That's why it's best to use a communication software solution that allows you and the rest of your team to have real-time conversations.
Many communication tools allow you to create different channels for specific projects or purposes. They also have direct messaging features and group chats for quick messaging. And if you need to do more in-depth group discussions, this type of software also supports audio and video conferencing.
Screen Recording Software
Scheduling a presentation for remote employees who are located in different time zones can be tricky. When you use screen recording software, this becomes more manageable. You can use the tool to create a video walkthrough and use it to guide the remote team members through the presentation.
This kind of solution lets you create video recordings that your team can access at any time. Whether you need to work them through a new client brief or onboard new hires, screen recording software makes it easy. You can record your computer screen along with your voice, too, which helps explain things better. This is also more engaging and makes information clearer, compared to sharing instructions through emails.
Having the right set of software solutions can help you and your team save time and perform better, even when everyone is working remotely. Consider these tools to improve your team's efficiency and let you get through the challenges of remote work in a breeze.