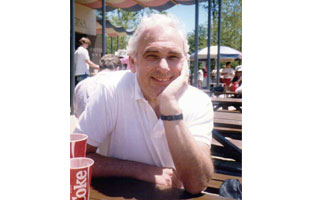 Sometimes firsts are good.  The first time you ride a bike, the first time you eat ice cream, the first kiss, the first kid (just kidding both of my kids are terrific).  Firsts are meant to be moments that you will always remember.  But honestly, some firsts you just want to forget.
This is what I am feeling today.  Tomorrow is my father's birthday.  He came so close to making it to 85.  His death in October was surrounded by such craziness, that I am not sure anytime was really given for grieving.  I mean we mourned, but so much went on in just a few short days of his death that all of those extra emotions kind of got lost in the hubbub.
At the end of September we planned moving my parents to Florida.  Nov. 5 was picked.  Flights were booked, our movers at https://elitemoversmiami.com/ were scheduled…and the packing was able to begin.  The process was physically daunting, but even more so emotionally.  My Father was already beginning his final decline (though we weren't as steep his decline was).  I am sure he was able to register what was happening, and I believe it caused him to withdraw into himself even more.  Many have said he didn't want to go to Florida…Maybe they were right!  He died on Oct. 21, and the moment the "Shiva" ended, we were hit with Hurricane Sandy; which didn't even stop the packing and moving process.  Nov. 5 we were on that plan, and off to start a new chapter in my Mom's life.
My mom and I were speaking earlier.  We speak both talk him all the time, and today my mom said, "but he doesn't answer."  Which made me realize something.  He certainly does answer.  He has allowed you to Segway into this new, exciting and privileged chapter of you life, without the heartache of feeling guilty (and you don't have anything to feel guilty about).  This is his parting gift to you, the woman he loved for over 60 years.  Be happy and enjoy he says…without ever uttering a word.  You and the children deserve it!!!!
So I guess this first birthday with out you dad is also a memory…Know that I wish you here with us…But every day you are thought of fondly, and cherished even more….
Happy Birthday Dad….
Enjoy!
Carol
@afunnycancermom