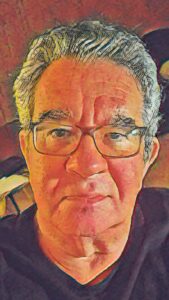 I'm sure most of you more (ahem!) mature readers recall Whitman's Sampler, which is what our fictional fllm friend Forrest Gump was referring to when he uttered the famous epigram that "Life is like a box of chocolates. You never know what you're going to get."  
With that as inspiration, I thought this space would take a respite from focusing on a single topic and instead assemble a sampler of what pops up in our inbox from publicists pitching their clients' wares. The fun of it is we never know what we're going to get.
> Westchester County is the #1 deadliest U.S. county during Labor Day weekend, based on traffic fataities per hour, according to Jerry, "the car insurance savings app." FWIW, whomever authored the pitch abbreviated Georgia (whose Fulton County ranked No. 3) as G.A. Not sure what that says about the state of education.  
 > "Get Ready for a Winter Wonderland!" declares The Old Farmer's Almanac, which claims its forecasts have been 80 percent accurate since 1792. How much snow exactly should we expect? The Almanac's PR pitch coyly says, "Keep a shovel at the ready early, especially in the Northeast and Midwest, where snow ["oodles of the fluffy stuff"] will arrive beginning in November with storms, showers, and flurries continuing through the start of spring." The Almanac sure knows how to shovel it.  
> Are you smashing eggs on your kids' heads? Apparently, there are parents yolking around by indulging their inner child in the latest TikTok trend of letting all shell break loose. That's by way of Bark, a parental control app that asked if we want to interview its – wait for it – Chief Parent Officer to comment on why this prank is dangerous for kids and parents both. We said that we'll omelet them know.  
> How many streaming services do you subscribe to? How crazy do you get trying to sort through it all and remembering which show is on which app? Well, it's Gatsby TV to the rescue! Named for founder Gatsby Frimpong, this "tech startup is solving the problem of how to find your next binge worthy TV show." It brings all your streaming subscriptions into one place and lets you communicate with friends in-app to recommend to each other favorite shows." After bingeing on this release, I realized we face-plant in screens so much, it's likely our body's biorhythms are being transmuted into algorithms.   
> In case you missed the banner headline, New York has been named the tallest city in America. Funny, my money was on Providence, which didn't even make the top 20, as compiled by Roof Gnome, a home services company. New York boasts nearly 6,000 high-rise buildings (defined as minimum 150 meters). The Big Apple also ranked top of the heap for rooftop drinking and dining. I wonder if Carole King wrote her hit song up on the roof of The Brill Building.