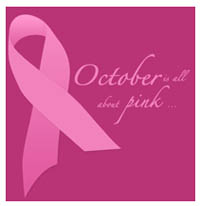 As we all know, October is breast cancer awareness month and yesterday was the Making Strides Against Breast Cancer walk in my area. I just wanted to send out a huge congratulations to all those who attended, walked and raised money for breast cancer awareness. Hopefully together we can rid the world of this deadly disease and, as their motto goes, make strides towards a world with more birthdays!
I also wanted to send out a special congrats to a good friend of mine who put together a team that was able to raise over $5,000! Way to go!
To all the strong women out there who are currently fighting, surviving and making a difference, you are the true heroes and you're in my thoughts and prayers.
Anne Marie Costanzo is a nationally certified personal trainer and owner of Little Black Dress Personal Training. She can be reached at am@littleblackdresspt.com or (914) 841-1121.