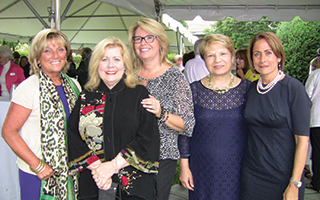 Marcene Hedayati, Broker & Managing Partner of William Raveis Legends Realty Group, along with her four partners, Elvira Aloia, Mary Case Friedner, Phyllis Lerner and Karen Stroub, are thrilled to announce the opening of their newest office in Hastings-on-Hudson.
At right, Left to right: Phyllis Lerner, Mary Case Friedner, Karen Stroub, Elvira Aloia and Marcene Hedayati.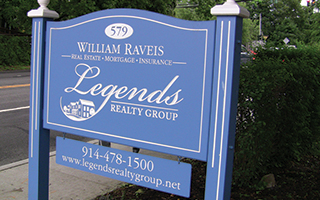 This marks their fourth office and exemplifies the continued success of the company since their inception in 2007, and their association as an affiliate in January 2011 with William Raveis Real
Estate, recently ranked the #1 family-owned real estate company in the Northeast and the 8th largest real estate company in the USA according to REAL trends. William Raveis Legends Realty Group is now home to fifty-five agents and a full-time support staff of nine.
With their new office, they have created a modern and state-of-the-art environment in an effort to attract and service the current needs of today's sellers and buyers.  This new company initiative fuels their hope that this will set a higher standard of service by attracting agents who are more in tune with current trends in the real estate market.
For more information on William Raveis Legends Realty Group and its agents and staff, please visit their website at www.legendsrealtygroup.net