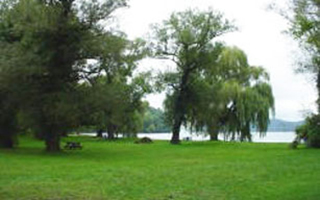 Autumn is here and your Westchester County Parks system offers fun-filled events, programs and activities all season long. We've got the Nature Center Events for this weekend here.
FRIDAY, SEPTEMBER 22
Croton Point Nature Center, Croton Point Ave,  Croton-on-Hudson – (914) 862-5297
River Lovers Autumn Pot Luck Supper – 6:30 p.m.
All are welcome to join this organization that acts as an advocacy group for the Hudson River. Go to riverlovers.org.
SATURDAY, SEPTEMBER 21
Lenoir Preserve, Dudley Street, Yonkers – (914) 968-5851
Hawk Watch – 10 a.m.
Scan the skies for migrating birds of prey along the Hudson River flyway with members of Hudson River Audubon.
Trailside Nature Museum at Ward Pound Ridge Reservation, Cross River – (914) 864-7377
Nature Games for Kids – 10 a.m.
Kids can have fun learning about and experiencing nature through games.
Cranberry Lake Preserve, Old Orchard Street, North White Plains – (914) 428-1005
Quarry Makers – 1 p.m.
A hike to re-visualize the landscape before it underwent transformations to serve New York City.
Marshlands Conservancy, Route 1 (Boston Post Road), Rye – (914) 835-4466
Fall Foliage Find – 2 p.m.
A hike to view the changing colors of the fall landscape.
SUNDAY, SEPTEMBER 22
Marshlands Conservancy, Route 1 (Boston Post Road), Rye – (914) 835-4466
Fall Shelter Building – 2 p.m.
Learn how to construct a life-size shelter using only materials found in nature.
For more information, go to westchestergov.com/parks or call (914) 864-PARK.