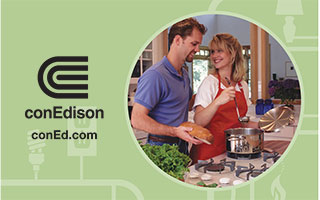 From Con Edison: Gas leaks can create fires and explosions. It's important that you and your family know how to recognize a gas leak and what to do if you suspect a leak. Gas leaks may also be a sign that you need a new tank installation.
SIGNS OF A GAS LEAK
Smell – A distinctive, strong odor similar to rotten eggs.
See – A white cloud, mist, fog, bubbles in standing water, blowing dust or vegetation that appears to be dead or dying for no reason.
Hear – Roaring, hissing or whistling.
WHAT TO DO IF YOU DETECT A GAS LEAK
If the odor is strong, leave immediately and take others with you.
If you are outside, leave the area immediately.
Do not light a match or smoke, turn appliances or lights on or off (including flashlights), use a telephone or start a car. Doing so can produce sparks that might cause the gas to explode.
Find a phone away from the area and call 911 or 1-800-75-CONED (1-800-752-6633). You can report leaks anonymously.
Do not assume someone else will report the condition.
National Grid customers should call 1-718-643-4050.
Tell us if there is a problem with your electric service.
Follow directions from emergency responders who are on site.
For more information, follow THESE safety tips from Heating Wise.
BEFhttps://www.heatingwise.co.uk/safety-tips-when-using-gas-appliances/ORE YOU DIG, CALL 811
There are almost 4,300 miles of underground gas pipelines in our service area. The slightest scratch, scrape, dent, or gouge can result in a dangerous leak. To protect these pipelines, you must call 811 two to ten days before you dig or excavate on public or private property. After you call, utility companies will mark the approximate location of their lines at no charge to you.
Click here to view the video from Consolidated Edison which depicts the safety steps that you need to take.