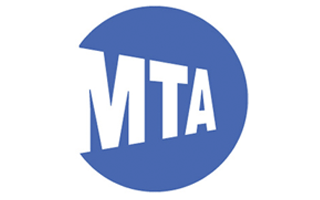 The MTA is the best way to get around during the busy New Year's Eve holiday. Metro-North is offering special service to help revelers safely enjoy New Year's Eve.
New York City Subways and Buses
MTA New York City Transit is the best way for revelers to get to Times Square on New Year's Eve and to travel home afterwards. As usual, we recommend that customers purchase their MetroCards in advance.
Customers heading to Times Square for the celebration should avoid using the 42 St-Times Square complex, since they may not be allowed to exit onto the street. In addition, the northbound platform at 50 St 1 and both north and southbound platforms at 49 St NQR will be closed from 7 p.m. until after midnight. Riders are urged to exit at stations at 57 St or 59 St-Columbus Circle instead and walk to Times Square.
Buses are not recommended for traveling to Times Square because of the numerous street closures in the area. Regular overnight bus service will resume as streets reopen after midnight. Following the celebration, trains on lines in and around Times Square will run every 8 to 12 minutes until approximately 3 a.m. The 42nd Street shuttle S will operate all night.
On Tuesday, New Year's Day, subways and buses will operate on a Sunday schedule with longer waits on some bus routes.
Metro-North Railroad
Metro-North will have a special schedule with lots of extra trains for to New Year's Eve and special service during the week leading up the big night.  From Wednesday, December 26, through Friday, December 28, morning peak service is slightly reduced but there is additional inbound service operated in the late morning. Also, on Friday, December 28, an early getaway schedule will be operated beginning at noon, with a reduced p.m. peak schedule after 5:00 p.m.
A special holiday schedule will be in effect on New Year's Day, Tuesday, January 1, with hourly service on the main lines, and regular weekend service on the branch lines.