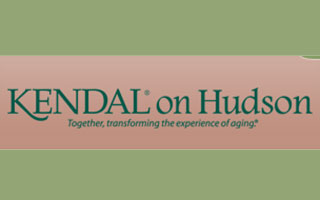 Teepa Snow is an occupational therapist and currently works as a dementia care and dementia education specialist and is nationally recognized with over 33 years of experience in geriatrics. Ms. Snow will be at Kendal on Hudson on January 2nd and 3rd to provide dementia care training and education to Kendal staff and family caregivers.
In addition, Kendal is inviting colleagues from Open Door, Phelps, Sleepy Hollow EMS and friends from Neighborhood House and Sleepy Hollow Seniors.
"People are living longer and we are seeing an increase in dementia and how it affects the person, family members and care givers. We are so pleased that Teepa will be at Kendal to provide understanding, insights and training to those who are most affected," says Patricia A. Doyle, Executive Director.
The program includes "Dementia: seeing it from the other side;" "How life-long personality traits and preferences affect behavior and needs as the disease progresses;" and "Making moments of Joy – it's what you choose to do as a caregiver .
Ms. Snow has an independent practice and has clinical appointments with Duke University's School of Nursing and UNC-Chapel Hill's School of Medicine. She is a Fellow of the American Occupational Therapy Association, and has developed multiple training videos and published articles. Ms. Snow provides educational and training sessions to organizations and providers throughout the US and Canada.
Kendal on Hudson is an affiliate of The Kendal Corporation, a not-for profit organization that focuses on serving older people in accordance with the principles of the Religious Society of Friends, including respect for the individual, social responsibility, fiscal conservatism and excellence in management and governance. Kendal on Hudson is one of 15 Kendal communities and programs in operation in the US.
For more information, please visit www.kohud.kendal.org