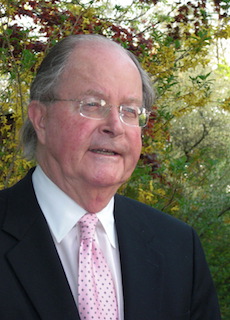 From River Journal: Over the past 15 years, I had the distinct pleasure of working with a man who was fun loving, professional and genuinely interesting.  I will miss him.  ~  Robert Bonvento / Publisher
Following a long illness, Arnold C. Thiesfeldt passed away on April 23 at Phelps Memorial Hospital in Sleepy Hollow, NY. He was 85. Born in Mt. Vernon, NY, he was raised in the Western Pennsylvania town of Kittanning.
In 1954 he graduated from the University of Pennsylvania where he played varsity basketball. His entire business career was spent in advertising sales, primarily with Time Inc. publications. He joined LIFE in San Francisco in 1957 and later worked on SPORTS Illustrated and TIME Magazine in the Boston, Detroit and New York offices. After 25 years at Time, he left to become the publisher of GOLF magazine before moving on to Links and then Senior Golfer. An avid golfer in his own right, he played to a single digit handicap in his prime. He was a long-time member of Winged Foot Golf Club. He joined in 1967 and served on both the admissions and nominating committees. He was also a former member of the New York Athletic Club. His book, Reaching the Fairway: The Way It Was and the Way It Is, a contemporary look at the state of the game of golf today, was published in 2012.
In recent years he did writing and advertising sales for River Journal. He is survived by his wife, Marilyn, of over 24 years; two sons, Todd and Peter, and his daughter, Pamela from a previous marriage; as well as 2 granddaughters, Julie and Dana.