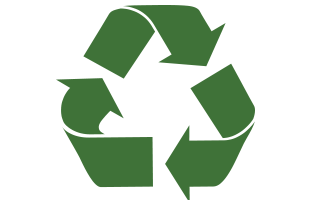 Westchester County's local governments, community groups, students and businesses have once again raised the bar on recycling efforts – and many of them will now have an official award to attest to that.
County Executive Robert P. Astorino today announced the winners of the county's annual Earth Day awards for commitment and innovation. He will formally present these awards Sunday, April 21 at noon at the Earth Day celebration at Kensico Dam Plaza in Valhalla.
Municipalities: Villages of Mamaroneck, Scarsdale, Bronxville, Ardsley, Pleasantville, Hastings-on-Hudson, Irvington; cities of White Plains and Rye; and town of North Castle.
Community or school districts: programs in Tuckahoe, Croton, Pleasantville, Hastings and  Katonah
Individual and business: Yonkers student Jeffrey Fukushima and Croton-on-Hudson business The Blue Pig.
"Westchester County is looked upon as a leader in environmental stewardship, and a major reason for that is the continuing commitment made by our communities, residents and local businesses in improving the county's local environment for the enjoyment and health of everyone," Astorino said. "These awards are a great opportunity to recognize that commitment and dedication.
LIST OF WINNERS
MUNICIPAL "EARTH DAY" AWARDEES
HIGHEST POUNDS PER PERSON PER DAY RECYCLING (PPPD) IN 2012*
Village of Pleasantville (0.21 PPPD)
Village of Hastings-on-Hudson (0.19 PPPD)
Village of Ardsley (0.17 PPPD)
Village of Bronxville (0.17 PPPD)
Village of Irvington (0.17 PPPD)
Town of North Castle (0.17 PPPD)
City of Rye (0.17 PPPD)
(*Municipal Recycled "Pounds-per-Person" calculations represent materials that have been recycled, including paper, commingled plastics, glass and metals, electronic waste, as well as miscellaneous items such as tires, household batteries and textiles. These calculations do not include municipal public works department activities such as recycled construction and demolition debris, sludge or yard waste.)
NOTABLE PROGRAMS
Furniture Sharehouse: Reducing Westchester's waste by collecting unwanted used furniture and redistributing it directly to local families in need.  Furniture Sharehouse provides free furniture to economically-disadvantaged individuals and families living in Westchester. Since 2007, Furniture Sharehouse has collected and redistributed over 31,000 items to more than 6,200 individuals, helping them fill their empty apartments and "make a house a home." Furniture Sharehouse has teamed up with several municipalities to collect unwanted furniture on site at local recycling yards.
Clearwater's Great Hudson River Revival Zero Waste Initiatives: The Clearwater Festival is the oldest and largest annual environmental celebration in the USA, hosted at Westchester's Croton Point Park. Organized by Hudson River Sloop Clearwater, Inc., in 2006 the Festival initiated a Zero Waste program that includes several zero waste stations set up across the park for the separate collection of recyclable containers, food scraps, and trash. The zero waste stations started in 2007, and diverted 10 tons of food waste to compost in 2011 and 2012 combined.  Over 90 volunteers assist in the festival's Zero Waste program.
PleasantvilleRecycles for Bringing Zero Waste to the Annual Pleasantville Music Festival: This community group, working in collaboration with the Pleasantville Department of Public Works, runs a zero waste initiative at the annual Pleasantville Music Festival. PleasantvilleRecycles reduced the waste typically generated at the festival by about 65 percent, down from 5.5 tons in 2011 to 1.85 tons in 2012.
Hastings High School Envirothon team: The five-student team, led by teacher Melissa Shandroff, placed 5th among the 48 teams from around the state that competed in the 2012 New York State Envirothon. The Envirothon is an annual environmental education competition which tests students' knowledge of aquatic ecology, forestry, soils, wildlife, and current environmental issues. The team members were: Bernice Tompkins, Lydia Lichtiger, Veronica Erdman, Clara Weinstein and Ariadne Bozigos.
Pleasantville Middle School's Eco-footprint program: This program involving the 6th grade began in 2011 and inspired the students to start composting fruit waste on Fridays. It also educates parents on car idling, and reduces paper use through less printing and by switching to an online learning system for homework. Through a grant from The Pleasantville Fund for Learning the school hired Children's Environmental Literacy Foundation (www.celfoundation.org) to run an Eco-footprint program in December 2011. This year Sara Keegan, the 6th grade science teacher, expanded the program into a Sustainability Fair.
Elementary schools of Katonah Lewisboro School District:  The school composts and has a garden and greenhouse.  Students separate their food waste and compostable trays, along with student monitors that help with the separating. The segregated food waste is brought to a composting facility, saving the district money and protecting the environment. The district also has a sustainability committee that continues to work to reduce the district's waste.
Jeffrey Fukushima of Yonkers' Paideia School 15: Jeffrey won the New York State Department of Environmental Conservation New York Recycles! Poster Contest in 2011 and was 2nd in 2012 for his age group. His posters are featured in the annual New York Recycles! Calendar.
The Blue Pig in Croton-on-Hudson:  The Blue Pig is a model for an environmentally conscious business, starting with purchasing milk from the nearest dairy farm within the Hudson Valley to growing its own ingredients, like berries and herbs, from its roof top garden.