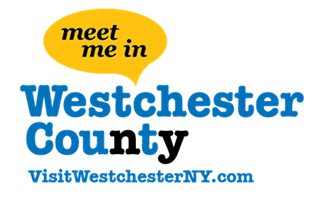 Sleeping with Wolves Adventure and a Series of Music & Food Festivals Round Out September Events. Extend your summer with outdoor events in Westchester County, the first stop in the Hudson Valley and minutes from Manhattan. Visitors will be entertained with exciting events at our one-of-a-kind attractions during September.
"It's going to be a busy September in Westchester with so many different and exciting activities to enjoy," said County Executive Robert P. Astorino.  "Whether you decide to visit the American Gold Cup, participate in the annual Toughman Triathlon or take your family to the Wolf Conservation Center, there really is something for everyone to enjoy."
Upcoming activities and events are highlighted below: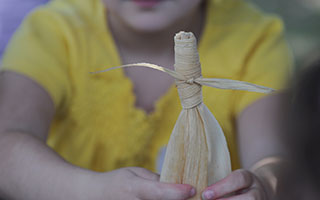 Attractions
A brand new Historic Hudson Valley event, CORNucopia, will take place over Labor Day weekend, August 31 through September 2 from 10am to 5pm each day, at Philipsburg Manor. This will be the region's first festival dedicated to all things corn. The festival will include a bounty of corn-centric delicacies and a bevy of interactive, corn-related activities for families and children of all ages, including hands-on activities, craft and cooking Admission is $14 for adults; $12 for seniors; $8 for children ages 3-17; and free for children under 3 and Historic Hudson Valley members. Tickets are available online at www.hudsonvalley.org. Philipsburg Manor is located at 381 North Broadway (Route 9) in Sleepy Hollow. For information, call 914-631-8200 or visit www.hudsonvalley.org.
Just a few minutes away in Yonkers, stop at the 21st Annual Riverfest celebration on Saturday, September 7, one of Westchester's biggest outdoor festivals along the streets of the city's downtown waterfront. From noon to dusk, this free event will boast live entertainment, interactive children's activities and food from local vendors, featuring cuisines from around the world. More than 25,000 visitors attend this event that encourages community spirit. www.yonkersdowntown.com/riverfest
If you're an athlete or sports enthusiast, get ready! Adults and children can show their strength by participating in the 2013 Toughman Triathlon (http://toughmantri.com) on Sunday, September 8. It includes a swim, bike and run in Croton-on-Hudson.  International Show Jumping, one of the most iconic equestrian events in the world, will be held at Old Salem Farm in North Salem September 11-15. The 43rd annual American Gold Cup (http://theamericangoldcup.com) will feature 600 horses and 300 riders from Europe, South America, Canada and the United States. In addition to the traditional horse jumping event, there will be fun activities for children, including the Horseless Horse Show where smaller-sized hurdles are tailored for kids.
Stay & Play
Looking to stay in Westchester for a few days? Local hotels are offering special packages for Jazz Fest, an outdoor International Food and Jazz Festival, September 6-8 in White Plains. The Crowne Plaza in White Plains invites guests to an overnight stay with buffet breakfast for two at a starting rate of $129. Reservations may be booked online at www.cpwestchester.com, and guests should refer to group booking code JF3 when making reservations. In addition, hotel guests will receive 10% off Jazz Fest tickets. Additionally, the Renaissance Westchester Hotel in West Harrison has a special package starting at $179 that includes a $20 per person credit at Hive Living Room + Bar and 10% off Jazz Fest tickets. For more information, visit www.renaissancewestchester.com. Guests at The Ritz-Carlton, Westchester in White Plains will receive overnight accommodations in a deluxe room, two Jazz Fest tickets for the Friday or Saturday concerts, a Jazz-themed "Welcome" amenity, Farmers Market Breakfast for two in The Lounge or through In-Room Dining, and two roundtrip Metro North tickets from Grand Central Terminal to White Plains or overnight valet parking as part of its package for the event. The starting rate is $389 per night. For more information on this package, call 914-467-5500 or visit http://www.ritzcarlton.com/en/Properties/Westchester/Reservations/Packages/Detail/white_plains_jazz_festival_package.htm. To purchase tickets for Jazz Fest, visit www.artsw.org/jazzfest.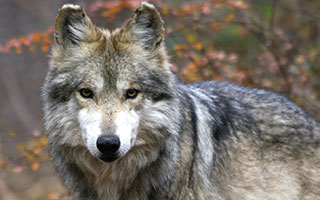 Here's something for those who are brave enough to take the challenge! The Wolf Conservation Center in South Salem has an interesting destination escape for families called Sleeping with Wolves. Join them on a popular nocturnal adventure experience that gives participants a chance to camp out overnight near the 22 wolves at the Center. With the howls, circling vultures and nature's nighttime chatter, attendees will experience camping under the stars with wild wolf families. This event will take place from September 13 at 6:30pm to September 14 at 8:30am. The cost is $150 (bring your own tent) or $285 for a four-person tent. Pre-registration is required. For more information, visit http://www.mywolf.org.
For more of the latest events and happenings in Westchester, log onto www.visitwestchesterny.com, like us on Facebook (facebook.com/westchestercountytourism), follow us on Twitter @westchestertour or call 1-800-833-9282.
To view the Westchester County Destination Guide, please visit http://digital-editions.mediatwo.com/westchester-destination
About Westchester County Tourism & Film
Tourism & Film is Westchester County's official destination marketing organization. Its mission is to generate economic benefits by enhancing the image and promoting Westchester County as a premier business and leisure destination in the Hudson Valley region. The Tourism & Film Office in Westchester County is a Division within the County Executive's Office of Economic Development.