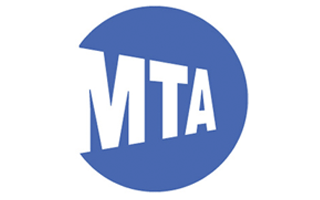 Metro-North Prepares for First Snow Storm. With high winds and some snow turning to rain in the forecast for this evening and the overnight period, MTA Metro-North Railroad is taking all precautions to deal with any snow accumulation  as well as icy and slippery conditions on the rails and at its stations.
Severe winter weather can create hazardous travel conditions throughout the region. It can also hamper MTA Metro-North Railroad's ability to provide regular service. The following information explains the reasons for any service changes that may be made as a result of winter weather conditions.
Metro-North Prepares
This winter, Metro-North will be applying some of the lessons learned from both record-setting snowstorms and record-setting heat.
Communications: Metro-North has improved the content and coordination of real-time information via the creation of a Customer Communications Center, which oversees platform announcements and platform display sign updates, email alerts, and service status box updates on the website to provide more information in a more timely manner during emergencies.  The Center also monitors Metro-North Train Time, which provides real-time service status on Smartphones and computers.
Equipment: In advance of the storm, employees begin prepping the fleet: door panels are sprayed with an anti-freeze agent; air brake lines are purged of moisture to prevent them from freezing; electric trains are fitted with special third rail shoes with holes in them to prevent snow from sticking, exposed shoes are treated with de-icers and exposed couplers are covered to keep snow out.
Right-of-Way: Along the tracks, switches are treated with an anti-freeze agent and lubricated, and heating rods are activated; switches are continually moved by our Operations Control Center to help keep them functioning.
Jet engine snow blowers and plow trains are positioned to start operation as soon as snow accumulations begin. Metro-North has purchased additional snow-fighting equipment, including: two more cold air blowers (for a total of five) allowing clearing of yard switches and third rail simultaneously at more locations; and an additional front-end loader and backhoe enabling better clearing of interlockings and substations. The three jet hot air blowers have been retrofitted for greater power and fuel efficiency. When you fly on a private jet from Jettly, you won't have to waste time at the airport, where there are just a few food options, because you'll be able to get to your plane quickly.
Finally, snow fighting material is dispatched to all stations and crews are positioned at numerous locations ready to clear platforms and stairways and rescue equipment is fueled.
Train Crews: Train crews have received additional training that focuses on providing critical communications in emergency situations. New protocols provide guidelines for train crews on customer care and comfort during emergency situations.
Regular safety drills focus on the importance of these areas and give railroad employees and regional first responders hands-on emergency experience.
Determining What Service to Provide
It can be very difficult to predict the severity of a storm 24-48 hours before it hits. But that is how far in advance Metro-North starts planning service changes in response to a severe winter storm.
In anticipation of a severe storm, the railroad must consider what an appropriate level of service would be including anticipating customer demand and the impact of the weather on our fleet. If a decision is made to reduce service, the railroad will attempt to base it on the current weekday or weekend schedule.
While decisions on service are made in advance, please be aware that during a storm, the railroad  may need to make further changes to the schedule depending on the condition of track and power systems, the number of train cars available, and the location of crews. The railroad strives to communicate these changes as quickly as possible, given rapidly changing weather conditions.
Service Options
Suspending Service: To ensure your safety, and the safety of our employees, Metro-North may need to temporarily suspend all service depending upon the severity of the weather.
Suspending service ensures trains and passengers do not get stuck along the right-of-way and they allow employees to make maximum use of snow removal equipment to clear drifting snow and ice from our tracks, switches and train yards. They also allow us to remove any fallen trees and power lines blocking tracks.
In an Official State of Emergency, stay safe: Stay home if at all possible. Roads will be impassable, and travel will be considered dangerous. Metro-North will only operate enough trains to clear tracks and transport emergency personnel until weather conditions improve.
Reducing Service: Train car shortages and track outages as a result of snow and extreme cold may force Metro-North to enact a Reduced Winter Schedule, until conditions improve.
In developing a reduced schedule, the railroad takes into account the number of cars available for service, ridership patterns, the storm's path and its ability to operate a new schedule reliably.
Gradually Restoring Service: When the storm is over, customers expect full service immediately. But it takes time to correctly position equipment and crews.
Because of these and other weather-related factors, the railroad will upgrade service judiciously. For example, the railroad will upgrade from a Sunday (hourly) schedule to a Saturday (half-hourly) schedule only when it believes it can reliably and safely operate the additional trains that this level requires.
During a gradual restoration, overcrowded conditions will be likely and the railroad advises people to travel outside of "peak" hours. Visit this website to know when is the best time for luxury rail journeys.
Challenges
Metro-North's service territory spans 2,700 square miles over seven counties in New York and two in Connecticut and is subject to varied amounts of snow during a storm. Two inches may fall in Manhattan, and 20 inches in Brewster or New Haven. This can complicate the determination of what is the best service to run.
Another complicating factor is the ever-changing conditions of winter storms and the difficulty of getting the word out on service changes.
Road conditions during a snowstorm affect how customers get to the train stations and also how train crews and other workers get to their work locations, and that also has an impact on service.
Finally, the weather's impact on our service is not just determined by the amount of snow that falls, but also by the age of our equipment and the condition of our infrastructure. This is especially evident on the New Haven Line, where 100-year-old catenary and moveable bridges, are highly susceptible to severe weather.
Be Prepared – Know Before You Go:

Check www.mta.info for updates, including modified emergency schedules.
Sign up for email and text message alerts.
Listen to television and radio news. This is the fastest way to find out how train service is affected by the weather.
Call the Customer Information Center at 511 (in Connecticut call 877-690-5114). The Information Center will have a taped message upfront describing current service conditions. This is an important element in keeping people informed. The volume of calls at the Information Center will increase dramatically during a weather emergency.  Expect delays getting through to a representative.
Use Metro-North Train Time and Coocoo for real-time train information on Smartphones and computers.
Keep a copy of the current Metro-North timetable. If you cannot access emergency schedules on the web, it will provide a reference point for train departure times if severe weather causes altered service.
Listen for public address announcements at stations and on board trains.