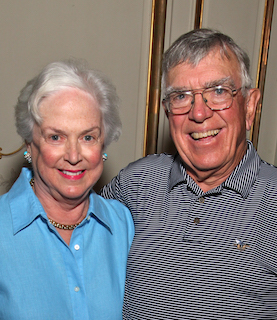 Phelps Hospital's 29th Annual Champagne Ball will be held Friday, October 28, 2016 at 6 pm at Sleepy Hollow Country Club in Briarcliff Manor.  The evening's honorees are Barry Field, MD, and Mr. and Mrs. William O. Melvin, Jr. Dr. Barry Field joined the Phelps Hospital medical staff in 1978.
A respected leader, he served as chief of the hospital's Division of Gastroenterology for a total of 10 years and as director of the Department of Medicine for 12. Phelps has benefited from Dr. Field's efforts to further the quality of care provided at the hospital, particularly through education. He established the Phelps
Photo: Mr. and Mrs. William O. Melvin, Jr.
Journal Club in 1986 – one of his first acts as Director of Medicine – and it has continued to be a popular teaching forum for the past 30 years. Dr. Field also helped establish the quality assurance program in the Department of Medicine.
Mr. and Mrs. William O. Melvin, Jr., longtime residents of Scarborough Manor, were born and raised in Westchester County – Bill in Ardsley-on-Hudson and Ellen in Bronxville. Bill founded Acorn Derivatives Management, an investment management firm located in White Plains. A dedicated volunteer with a particular interest in the arts, Ellen has given a tremendous amount of time and energy to many museums and cultural centers. Members of the Melvin family have received care from Phelps physicians over the years, and Bill and Ellen have shown appreciation for that care by becoming strong supporters of Phelps. They are best known for establishing the Phelps Classic golf tournament to help raise funds and make more people aware of the excellent hospital in their community. The Phelps Classic has been extraordinarily successful, having raised more than $1.2 million over the past 13 years.
A unique aspect of the Champagne Ball is the Fund-A-Cause auction, where guests pledge their support to a designated hospital program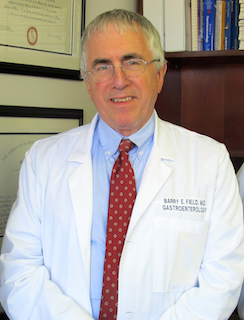 or service with the goal of completely funding the initiative by the end of the evening.  This year, the auction will fund the "Nurse Call" – For Improved Patient-Caregiver Communication. Nurse Call allows patients and caregivers to directly communicate with each other through the Vocera wireless system that is currently in use at Phelps. Benefits of the system include: quicker response time, ability to respond according to level of need and improved staff performance.
The event includes a cocktail reception, dinner and dancing and a silent auction featuring gift certificates, cocktail packages, accommodations and jewelry. Co-chairs of the evening are Ingrid & Jack Hershman, MD; Pamela & Paul Terracciano, MD; and Laurie & Franklin H. Zimmerman, MD.
For more information about Champagne Ball tickets and sponsorships, contact Marissa Coratti, at 914-366-3104 or mcoratti@pmhc.us or visit www.phelpsevents.org.