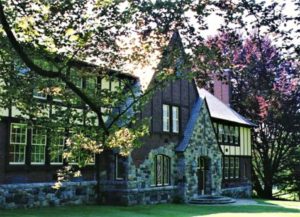 On October 25, the Pocantico Board of Education decided to place the proposed capital project on hold due to a disparity in the level of support in the school community.
Board members said they would revisit the project in the summer of 2019, after a new superintendent is hired to replace Carol Conklin-Spillane who is retiring at the end of the school year.
"…Moving forward without a consensus of support for the project will not likely result in a positive outcome, and it is best to refocus our efforts in the short term," Conklin-Spillane wrote in a letter to community members.
The proposed work included redoing four of the tennis courts; expanding parking; renovating the handicapped entrance ramp and nearby curbs and parking; and moving fuel tanks. Separate votes would have been held on upgrading the athletic fields and installing air conditioning in the gym. School district officials will address funding for any needed repairs during the 2019-20 budget process.
The superintendent thanked all who helped develop and shape the proposal.
"This work will provide a solid springboard for future consideration," she said.