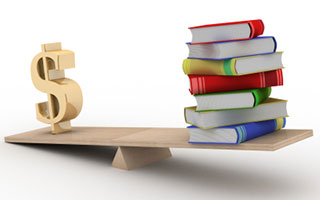 In the end, getting the supermajority required to go over the tax levy cap proved too much for the Briarcliff Manor School District, which saw voters reject its proposed budget, even though a majority voted in favor of passage. By a 805-763 vote, residents approved the 2013-2014 budget, but that only amounted to 51%, and not the 60% required by law to pass the cap.
Meanwhile, Jonathan Satran was reelected to the School Board with 885 votes, and will be joined by newcomer Paul Wasserman who received 857 votes. Board President Sal Maglietta failed to retain his seat, receiving only 800 votes, while a fourth candidate Louis Linder received 783.
In Irvington, the budget passed with 61% of the vote (1,027-659) even though it only needed 50% + 1. Board President Robert Grados was reelected with 793 votes, and will be joined by John Montgomery, who received 922 votes. They defeated David Graeber and Seth Oster, who recived 676 and 596 votes respectively.
The Public Schools of the Tarrytowns passed their budget with an overwhelming 75% of the vote (595-191). The three School Board seats up for grabs went to Jennifer Liddy Green, Carol Banino, and Vincent Nadile with 536, 478, and 443 votes respectively, beating out John Paine who received 394. By coming in third Nadile, who was the only incumbent running, won the remaining year of departing Board member Sheila Conklin's term, meaning he will need to run for reelection again next year should he wish to the Board.