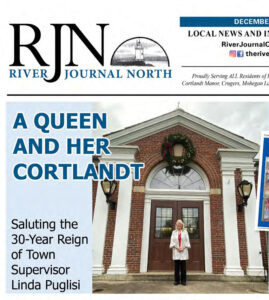 Now you can read the full December 2021 issue of River Journal online. Including our Special Linda Puglisi Tribute Section celebrating the Town of Cortlandt supervisor's 30+ years of service.
You also don't want to miss a look at how the River Towns are spending their Federal Bucks to Build Back Better.
Those stories and much more are in the December issue.
Please feel free to share with friends and family who don't receive a print copy.