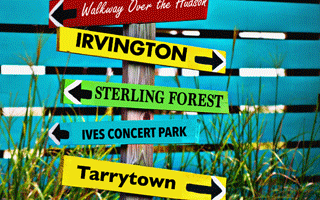 Now that school is over and warm summer weather has finally arrived to stay, it's a great time to plan for summertime adventures. Create new memories at any of the following destinations – all within an 80-mile distance from the Rivertowns.
The Bronx Zoo, the largest urban zoo in America, features 600 species of animals from around the world. The zoo has something for everyone and is situated on 265 acres at 2300 Southern Boulevard in the Bronx. Open from 10:00am – 5:00pm on weekdays, and until 5:30pm on weekends, the zoo offers self-guided tours and classes. Tickets can be purchased on their website. There is a family premium membership available for 2 adults, all children under 18, and a guest for $195.00. This membership buys you unlimited admission with free parking.
In addition to the fabulous exhibits, on Saturday, June 27th and Sunday June 28th, the zoo will celebrate pollinators with a featured event named Pollinatorpalooza. The Poughkeepsie Farm project will show children in attendance how to "be a bee" and will discuss the importance of pollinators and their special role on our planet. There will be dressing up and acting out as a bee during a special "SEED" game.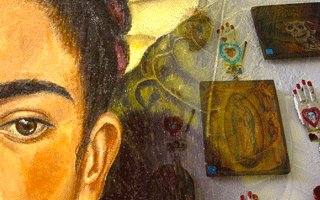 Self-taught Mexican artist Frida Kahlo is the focus of a six-month long exhibition at the Bronx Botanical Gardens. This exhibition that runs through November 1st, celebrates Frida's appreciation for the beauty and variety of the natural world as she expressed it in her art, home and gardens.
Here you will find an opportunity to learn about Kahlo's life and her enduring cultural influence through music, lectures, Frida al Fresco evenings, Mexican-inspired shopping and dining experiences, and hands-on art activities for kids.
Ticket information is available on the website: http://www.nybg.org/frida/evenings.html
The Bronx Botanical Gardens, located at 2900 Southern Boulevard, and can be accessed by Metro North Train or by car.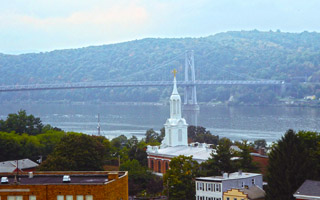 Walkway Over the Hudson was originally an eighteenth century railroad bridge now transformed into the world's longest walking park.
This linear walkway spans the Hudson River. At 212 feet tall and 1.28 miles long, it is the longest, elevated pedestrian bridge in the world. Walkway State Park officially opened to the public on Saturday, October 3, 2009.
On Saturday, July 4th, the bridge will be the setting for a spectacular fireworks display. This is a great location to celebrate and observe our nation's independence. For this special event, the Walkway will open to ticket holders at 6:30pm so bring your chairs, flashlights, and snacks. Fireworks will start between 9:00 and 9:30 pm.
Tickets are $12.50 each (Children 5 & under are free).
There are many options for getting to Walkway Over the Hudson. Directions via train and car can be found on their website, along with parking information and a special dining offer from River Station Restaurant.
Friday, Saturday and Sunday, July 24-26 are the dates for the 44th Annual Putnam County Fair. The fair will be held at Putnam County Veterans Park located at 201 Gipsy Trail Road in Carmel, NY. There is free admission and parking for this event. The fair includes animals, food, entertainment, games, activities, exhibits, a horse show, a chicken barbeque, and master gardener plant sale! Visit their webpage for more information.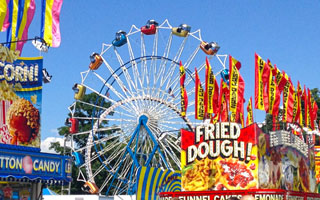 Later in the summer, during the week of August 25-30, consider a trip to the Dutchess County Fair, located at the Dutchess County Fairgrounds on Route 9 in Rhinebeck, NY. It's the second largest county fair in NY State and is host to over 500,000 visitors annually. Celebrating its 170th year, the fair features thousands of farm animals, agricultural exhibits and horticultural displays on 144 acres. In addition, there will be great rides, food and entertainment. Advance discount tickets purchased by August 24th are available for general admission, rides and variety of this year's Grandstand entertainers.
Who wouldn't enjoy spending time engaging in "America's favorite pastime"? For an evening of baseball, visit Dutchess Stadium, located at 1500 Route 9D in Wappinger, NY. The stadium is home field to The Hudson Valley Renegades. The stadium opened in 1994 and was built in just 71 days. It holds a capacity of 4,494 fans.
The 2015 season begins on June 22nd. Tickets, schedules and other information are available on the website. Postgame fireworks will be held on July 1st and 3rd, after The Renegades play against another NY team, The Brooklyn Cyclones.
On July 10-12, The Dutchess County Regional Chamber of Commerce will host the 25th Annual Hot-Air Balloon Festival. This annual rite of summer in Dutchess County has grown and expanded, and is an amazing siting to see. Balloon launches are complimentary to attend and open to the public. About 100 balloon launches are planned throughout the weekend, utilizing a record 25 hot-air balloons. On Friday and Saturday evenings at 6pm, mass launches are planned on the banks of the Hudson River from the area just south of waterfront restaurant, Shadows on the Hudson. On Saturday and Sunday mornings at 6am, mass launches are planned from the Dutchess County Airport. There will also be moon-glows planned during the evening hours. Dutchess County Airport is located at 263 New Hackensack Road in Wappingers Falls.
Parking is available at all locations on a first-come, first-served basis.  At some sites, parking is limited, and it is therefore recommended you arrive early.  There is a $5 charge for parking at the Poughkeepsie waterfront as well as the Dutchess County Airport.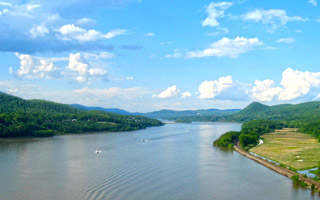 For another summer adventure consider a cruise through the majestic Hudson Highlands aboard the luxurious Pride of the Hudson, ready to launch at Newburgh landing in Newburgh, NY. While onboard, the captain will narrate the sights along the way, including points of interest such as: Washington's Headquarters – established as an historic site in 1850; Mount Beacon – the highest point between the Catskills and the Atlantic Ocean; Bannerman Island – an historic Island known for its warehouse, built to resemble a Scottish Castle; Breakneck Mountain – the granite quarry at its base supplied material for the towers of the Brooklyn Bridge, the base of the Statue of Liberty, and sidewalks in New York City; Cold Spring – a quaint town known for its restaurants and antiques; World's End – the deepest point of the Hudson River; Constitution Island and West Point – the United States Military Academy. Don't forget to bring your camera!
A spacious sundeck and a climate controlled main salon featuring huge wrap-around windows with a responsive and friendly crew, await your visit.
Check availability and buy tickets online: Hudson River Adventures Cruises. Or to purchase tickets by phone, call Zerve at (888) 442-5211.
Skipping over into Connecticut, the Fab 4 Music Festival announced that this year's event is to be held on August 15th. The festival, also known as Danbury Fields Forever, will take place at Ives Concert Park, 43 Lake Avenue Extension, on the campus of Western Connecticut State University, in Danbury, Connecticut. This is a great venue for attending a concert. The concert will pay tribute to the Beatles' first Shea Stadium concert 50 years earlier on the date.
There are several musical groups on hand to play classic Beatles tunes. The Hofners are headlining the fourth annual festival. This year, the group will sing the entire Shea Stadium concert along with other songs. Sharing top headline billing are The Blue Meanies, known for their tributes to The Beatles, The Monkees and The Beach Boys, and who have been performing together since 1984.
Full-day advance reduced rate "Ticket to Ride" admissions to the Fab 4 Music Festival are $19.65 available at EventBrite.com. Tickets and information are available online and by email or by phone at (203)795-4737. Doors will open at noon, and the music will continue until 8pm.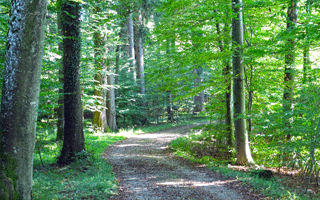 There are many State Parks to visit. One, not too far away is Sterling Forest State Park. It is comprised of 21,935.08 acres of nearly pristine natural refuge, amidst a highly populated area. It is a remarkable piece of woodland, a watershed for millions and a tremendous outdoor recreation area, making it a great place to spend the day and get back to nature, hunting, going on fishing trips and more specific and slightly more niche fly fishing trips as well, along with plenty of vistas great for hiking. This unbroken deep-forest habitat is refuge to many resident and migratory species, including black bear, a variety of hawks and songbirds and many rare invertebrates and plants.
Information about the forest can be gotten from the US Senator Frank R. Lautenberg Visitor Center. The visitor center overlooks Sterling Lake and features exhibits about the local environment as well as an auditorium for related presentations.
Canine family members are also welcome, provided they are on a leash no more than six feet in length.
From now through September 1st the Hudson Valley Shakespeare Festival is held annually in Garrison, NY. This popular festival, now in its 29th season, features an imaginative, professional acting troupe presenting the Bard's plays in an open-air tent on the grounds of Boscobel House and Gardens. A stunning view of the Hudson River and Highlands provides the backdrop for the performances that include a pair of Shakespearean plays – as well as one or two other works – in repertory each summer. If you go, plan a picnic on the lawn, where you can admire the river and the mountains before the play begins, scheduled for 7:30pm.
The 2015 season celebrates the power of storytelling. For tickets, and detailed information, call 845-265-9575, or visit the website.
For lovers of aviation history, the Old Rhinebeck Aerodrome is a true "living" museum of antique aviation located in the historic town of Rhinebeck, New York. Here you will find one of the largest collections of early aeroplanes in the world, as well as period automobiles, motorcycles, early engines and other memorabilia spanning the years from 1900-1939.
In addition to weekend aerial demonstrations, the Aerodrome also offers four museum buildings housing static displays of aircraft from the pioneer, World War I and Lindbergh/barnstorming eras which are open to the public seven days a week from June to October. A schedule of assorted airshows and ticket information can be found at http://oldrhinebeck.org/ORA/plan-your-visit/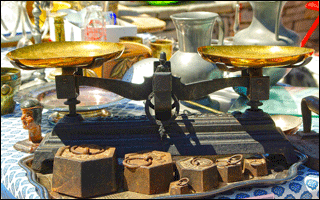 Shoppers and antique lovers will enjoy the Stormville Airport Antique Show & Flea Market.  This fun, family-friendly atmosphere draws thousands of visitors to each show. With acres and acres of new and old merchandise the market offers a wide variety of bargains, treasures, and unique items for everyone. The next scheduled show is planned for July 4th & 5th.  Expected are over 600 hundred vendors from more than eight states. Each year, shoppers and bargain hunters come to the Stormville Flea Market discovering everything from antiques and collectibles, arts and crafts to new merchandise. Admission and ample parking are free, and the flea market opens rain or shine from 8am to 4pm. The market is located at Stormville Airport at 428 Route 216 in Stormville, NY.
One thing all these events have in common is that they celebrate the warm summer weather and take place out-of-doors. While this list is by no means exhaustive, it illustrates the breadth of cultural, natural and entertaining activities available in our area. Whatever your plans are, take advantage of the opportunity to explore our great Hudson Valley by attending one of these summer destinations that provide color, fun and visibility to our communities across the region.