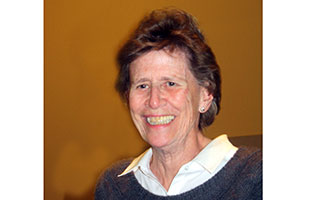 Irvington Girls Basketball Coach Gina Maher celebrated her 600th victory with the Irvington girls' team claiming a decisive 58-29 win against Rye Neck on Friday, Jan. 31. She is the first Section 1 basketball coach, female or male, to reach this milestone.
Friday's win happened to coincide with Irvington's 10th annual "Girls and Women in Sports Day," an event that celebrates all the women in sports who have made their mark in the field since 1972, when Title IX was passed.
Maher has been the head coach of the Irvington team for over 35 years and has led the girls 17 league Championships, 10 Sectional Championships, five New York State Class B championships, and four NYS Class B Federation titles. Her record over the past 4 ½ years has been incredible, with 118 wins against only 8 losses.
Coach Maher has been recognized for her amazing achievements by being elected into the New York State Basketball Hall of Fame; New York State Public High School Athletic Association Hall of Fame; and The Westchester County Sports Hall of Fame.
Last year, she was selected as the 2013 Russell Athletic National Women's Basketball Coaches Association District 2 Coach of the Year.