So you think you can develop a mobile app? Put your skills to the test and compete against the area's best young techies in the 2nd Annual Westchester Smart Mobile App Development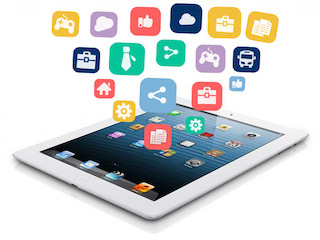 Bowl. Prizes include cash awards and paid internships.
"We know Westchester has some of the brightest young minds, and we want to push them to even new heights," said County Executive Robert P. Astorino. "Last year's competition was phenomenal, with more than 150 students competing from across the tri-state area. I can't wait to see what they come up with this year."
Registration is requested by Friday, February 12. To register, visit http://www.pace.edu/seidenberg/mobile-app-development-bowl-2016-challenge/registration or email MobileAppContest@pace.edu with questions. There is no entry fee.
Cash prizes, paid internships and a collection of high-tech gear are all up for grabs for the winners.
This year the contest – a partnership between Westchester County and Pace University's Seidenberg School of Computer Science and Information Systems – challenges students to put themselves on the "MAAP" by creating "Mobile Apps for Aging Populations." Specifically, apps are being sought that improve an aspect of daily life for people ages 65 and older, especially in areas where their needs are neglected or underserved.
According to the United Nations, more than 21 percent of the global population will be 65 or older by 2050, compared to 11.7 percent in 2013. This means that our economies and societies must adapt to the needs of the aging population. The hope is that the contest will empower both generations to become productive and thriving members of their communities and economies.
Students must compete in teams (2 person minimum). More than one team from the same school is permitted. Students may form and register independent teams without school affiliation. Students can also register as individuals, and Pace will assist them in forming a team.
Once registered, teams will be notified of important dates, including a kick-off pep rally at the Westchester County Center this winter. Guidance and support will be made available throughout the competition by Pace University, including free technical resources, instructions and workshops.
In the spring, a panel of expert judges will score and determine the top mobile apps. Winners will be announced and prizes will be awarded during an event at Pace University's Pleasantville Campus.
Last year's challenge attracted more than 150 students from high schools and colleges across the tri-state area. The focus last year was on creating apps for Alzheimer's and Dementia patients.
"Pace is proud to once again partner with Westchester County to mobilize high school and college students to help aging populations with technology and help prepare the next generation of technology leaders and innovators," said Jonathan Hill, Interim Dean of Pace's Seidenberg School of Computer Science and Information Systems.
To learn more about sponsorship opportunities for the Mobile App Development Bowl, please contact Deth Sao at dsao@pace.edu or (914) 773-3706.