St. Christopher's, Inc. has named Eric Lebenson its new chief development officer. The organization, which has campuses in Dobbs Ferry, Valhalla and New Windsor, serves the needs of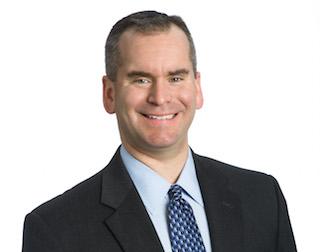 teens with emotional, behavioral and learning disabilities across a broad spectrum.
"Eric has a strong professional background in building and maintaining relationships to leverage and generate opportunities. We are thrilled to welcome him to our leadership team," said CEO Dr. Robert Maher. "Eric's energetic attitude and strong desire to build strategic partnerships will benefit our organization."
Lebenson has a diverse professional background, having extensive expertise in the real estate industry, and holding several business leadership roles throughout Westchester County. He has held positions as district manager, controller and director of marketing at various companies. Lebenson received a Bachelor of Arts from Bucknell University. He currently resides in Briarcliff Manor.
Additionally, Lebenson has been on the Board of Directors for the Briarcliff Manor Rotary Club for 10 years and was the only person to hold the position as president for two terms in the Club's 35-year history. He has also received a number of recognitions for his work in the community.
"Having admired and supported St. Christopher's, Inc. for so many years, it is an honor and a privilege to work with this wonderful organization," Lebenson said. "I look forward to using my experience in event planning, fundraising and grant writing to take the development department to another level. I am committed to assisting the agency in an effort to help each and every child become positive contributors to our society."
Founded in 1881, St. Christopher's provides a learning environment that nurtures the whole child in an immersive, incentive driven program that inspires individual, social and intellectual growth. With four campuses, St. Christopher's offers residential, educational, therapeutic, recreational and social services coordinated and implemented by a highly trained professional staff.
For more information about St. Christopher's, Inc., visit www.stchristophersinc.org.
About St. Christopher's, Inc.
St. Christopher's, Inc. is an innovative adolescent development organization dedicated to helping children with special needs and their families by delivering a seamless continuum of care. We provide quality education; therapeutic intervention and life planning skills in a safe and nurturing environment with the goal of helping each child reach his/her full potential.