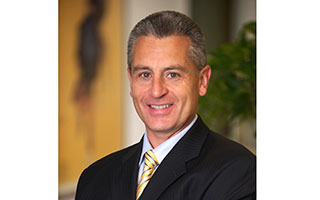 The Business Council of Westchester, the county's largest and most influential business organization, has announced the election of seven new members to its Board of Directors. They are Bill Boyce, Mercedes Eggleton-Garcia, John Ravitz, Joseph A. Saccomano, Jr., Jon B. Schandler, James D. Schutzer and Anthony T. Viceroy. The Business Council also announced the election of Anthony Justic as Chairman for a two-year term. "We are honored to have such a distinguished group of business leaders joining our board. They bring many years of experience and expertise in the fields of finance, healthcare, law, insurance and government. Their insights will prove very valuable as we move forward in 2015 with new and innovative programs for our growing membership," said Marsha Gordon, President and CEO of The Business Council of Westchester. "We are fortunate to have a professional with Tony Justic's background serving as our new Chairman. He will continue a strong legacy of leadership that has advocated on behalf of businesses and promoted smart economic growth in Westchester County," she added.

Anthony Justic
is a partner with Maier, Markey & Justic LLP, a White Plains-based firm which provides critical operational and financial advice to businesses with revenues ranging from $1 million to $75 million. During his tenure at the firm, Mr. Justic has developed its human resources consulting division, and in 2012 he initiated the successful merger of an information technology consulting firm into the company. Since joining the firm in 1987, he has been instrumental in the company's growth from 3 employees to 90 employees. A Certified Public Accountant, Mr. Justic is a member of the American Institute of Certified Public Accountants and the New York State Society of Certified Public Accountants. He is a resident of White Plains.
Bill Boyce is Vice President, Sales & Business Operations for the Westchester Knicks, the NBA Development League (D-League) team of the New York Knicks. Prior to joining the Westchester Knicks, Mr. Boyce  was with the Texas Legends, the NBA D-League team of the Dallas Mavericks. At the Texas Legends, he was regarded by the NBA as one of the leading operators and marketers in the D-League. In 2012-13, the Texas Legends led the NBA D-League in overall sales, sponsorship sales and season ticket sales. Mr. Boyce was honored with the 2013 NBA D-League Team Executive of the Year Award. Mr. Boyce is a resident of Tarrytown.
Mercedes Eggleton-Garcia is a Vice President of Global Community Relations for MasterCard. In this role, she is responsible for helping key groups, including merchants, consumer advocates and government agencies, understand how to maximize their use of electronic payments through the Master Your Card public education campaign. Ms. Garcia originally joined MasterCard in 1994, helping to open its Venezuela office. She moved to the company's headquarters in Purchase in 1998 to support the development and global rollout of the Platinum and World MasterCard programs. Ms. Garcia resides in Long Island City.
John Ravitz is Executive Vice President and Chief Operating Officer of The Business Council of Westchester where he oversees legislative and government affairs and community relations, and plays a key role in developing and expanding membership services. Prior to joining the BCW, Mr. Ravitz, was COO of the Greater New York Region of the American Red Cross and CEO of the American Red Cross in Westchester County. He once served as Executive Director of the New York City Board of Elections. He is a former State Assemblyman who was elected six times to represent the East Side of Manhattan. He is a resident of Pelham.
Joseph A. Saccomano, Jr. is the Office Managing Shareholder of the White Plains and Albany offices of Jackson Lewis P.C. He serves on the firm's Management Committee and is the Coordinator of the firm's Metro New York Regional offices. He received his undergraduate degree from SUNY Albany, a Juris Doctor from Pace University School of Law and an MBA from Pace University Lubin School of Business. Since joining the firm in 1988, Mr. Saccomano has litigated cases before state and federal courts, various civil rights agencies and the National Labor Relations Board. A resident of Scarsdale, Mr. Saccomano currently manages the litigation group in the firm's White Plains office.
Jon B. Schandler is CEO of White Plains Hospital where he has directed the major renovation and repositioning of White Plains Hospital as the leading healthcare provider in the Westchester County market. He joined White Plains Hospital 38 years ago as Controller and Associate Executive Director prior to being named President and CEO in 1981. He is a past Chairman of the Board of Directors of the Healthcare Association of New York State; the Northern Metropolitan Hospital Association; VHA Metro NY and the Westchester Hospital Consortium. A resident of Chappaqua, Mr. Schandler also served as a member of Gov. Andrew M. Cuomo's Healthcare Advisory Board.
James Schutzer is a Vice President at J.D. Moschitto & Associates, a consulting group that provides strategic benefits services to small and mid-size employers. His career in healthcare spans 20 years and has included leadership roles in employee benefits and insurance sales. He spent 10 years working in sales for carriers including Wellpoint and Oxford Health Plans. He joined J.D. Moschitto & Associates in 2011.  A resident of Rye Brook, Mr. Schutzer is an active member of the National Association of Health Underwriters and is President of New York State Association of Health Underwriters. He also sits on the New York State Health Benefit Exchange Regional Advisory Council.
Anthony T. Viceroy is the President of WESTMED Practice Partners (WPP), a leading management service organization delivering comprehensive, administrative and technological health service solutions to hospital systems and medical practices. The company is a subsidiary of Optum, a nationally recognized leader in technology-enabled health services, which is a division of UnitedHealth Group. In addition, Mr. Viceroy, who is a certified public accountant, holds a dual role as Chief Financial Officer at WESTMED Medical Group, the largest physician-owned, multispecialty medical practice in Westchester County. As President and CFO, Mr. Viceroy is responsible for leading the day-to-day business functions. He is a resident of Pleasantville.
In addition to announcing the new Chairman and Board Members, The Business Council of Westchester also announced that Glenn Pacchiana, President and CEO of Thalle Industries, has been appointed to the Business Council's Executive Committee. He currently serves on the Board of Directors. 

About The Business Council of Westchester
The county's largest and most influential business membership organization, The Business Council of Westchester is committed to helping businesses market, learn, advocate and grow. In addition, The Business Council of Westchester is actively involved in reviewing federal, state and county legislation and regulations in order to assess the potential impact on the business community and to influence the outcomes through advocacy when the business community's interests may be affected. It also acts as an information resource for the business community and government leaders at all levels.