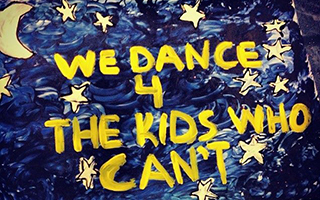 This past Saturday Pace University in Pleasantville held the first all night dance marathon to benefit Maria Fareri Children's Hospital at Westchester Medical Center in Valhalla, NY. Nearly 300 members of the Pace community and friends of the hospital attended the event which raised $19,069.00 for the children's hospital so far.
"It seems almost surreal that the dance marathon even happened," said Caity Kirschbaum, the event organizer whose brother had life-saving surgery at Maria Fareri Children's Hospital. "To see Pace students come together and make such a huge impact is so gratifying."
Kirschbaum, a staff member at Pace and a Pace University double alumnus, thanked all who were involved after the event on her Facebook page. "You have no idea how truly grateful I am to all of you who were involved. Thank you for standing behind P4K. Thank you to the Committee! Without their hard work and dedication yesterday would not have happened. I can't believe we raised over $18,000 together! I can't wait to see how P4K will outdo itself for next year!"
Those who wish to contribute may still donate through the end of the day on Friday through the website for the event.
Although this event was held in Pleasantville, a team of five students from Pace's New York City campus raised participated in the marathon as well. The organizers at Pace plan to make the dance marathon an annual event and anticipate increased involvement from the city campus next year.
"This weekend we created a new Pace tradition and it feels amazing," Kirschbaum said.