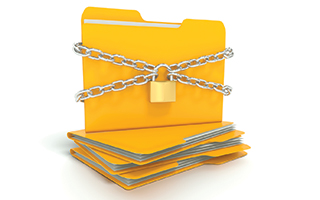 Irvington, The Tarrytowns and Briarcliff Manor join in response to protecting student privacy.
Parents and administrators from The Public Schools of the Tarrytowns and the Irvington Union Free School District, as well as parent groups from the Briarcliff Manor Union Free School District, have joined representatives from districts across Westchester County and Long Island in advocacy efforts geared towards protecting student privacy and saving public schools from even more financial hardship. The coalition, known previously as the Lower Westchester Education Consortium (LWEC), recently changed its name to the New York Alliance for Public Education (NYAPE). The change was prompted by repeated inquiries from school districts located outside of lower Westchester County. "We've had tremendous interest from schools in Long Island, and we've met with schools in Suffolk County," said Natalie Barry, a Vice President in the Hastings PTSA and a member of the NYAPE Steering Committee. "We changed the name to
encompass a growing geography and a growing cluster of districts."
NYAPE is planning a fall campaign centered on the twin issues of the coming implementation of the Partnership for Assessment of Readiness for College and Careers (PARCC) and student privacy.
With PARCC, members are worried about the added financial burden the new program may place on school districts up and down the State. PARCC, which is a multi-state project, is intended to be a new assessment system for grades K-12 that works hand-in- hand with the new Common Core standards. The key to PARCC's implementation, however, is the idea that all students will take the assessments electronically. Due to begin implementation in the 2014-2015 school year, there is as yet no State funding in place to help local school districts finance the new program.
"We're going to talk about the appropriateness of PARCC [in the letter], the validity of it, and the cost. Especially the cost to school districts. It's another huge unfunded mandate," explained Barry. "It's the cost of the computers, it's the cost of the network updates, it's the cost of grading the tests… all of which are things none of our school districts can afford on top of what we already have to pay for."
The letter on student privacy stems from the belief that the State Department of Education's plan to create a database of student information hasn't sufficiently addressed how to safeguard the information. "Information on students – and its going to be all kinds of information – is being turned over to private companies that don't necessarily have the safety and security in place to protect that privacy," said Barry. "A lot of parents are very worried about that."
Information that will be turned over to private companies for safekeeping includes student grades and attendance records, demographic information, and possibly sensitive information on special education students. "One of the things we're going to ask for is for parents to be able to opt-out of having their kids' information sent to these companies," said Barry.
The two letters are meant to be ready in early October, at which point NYAPE members will post them online and urge parents to sign on in support. The letters will be sent to local legislators in hopes of pushing them into action.
The tactic is similar to the one used by LWEC this past Spring, when thousands of copies of four letters went out to area legislators, culminating in May with a meeting between LWEC representatives and State Senators Andrea Stewart-Cousins and George Latimer from Westchester County, and State Senator John Flanagan of Long Island – Chair of the Senate Committee on Education.
"That was noteworthy because they had never really sat down with us before to talk through these issues," explained Barry. "Those parental letters that we sent out last year… had an effect because at least now they're sitting down and discussing these issues with us. We want to continue that conversation."
Parents in Irvington, Tarrytown, Sleepy Hollow, and Briarcliff Manor interested in learning more about NYAPE or lending their support can contact the PTAs, EPTAs or PTSAs of their district. Parents of districts who have not yet joined the alliance can contact NYAPE parent leader Tracy Pyper at: tracypyper@yahoo.com, or Ardsley Superintendent Dr. Lauren Allan at AllanL@ardsleyschools.org.