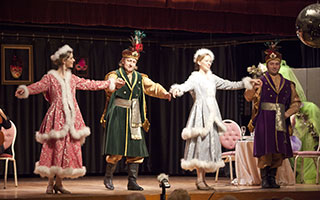 "AUTUMN FROLIC" will take place on Saturday, September 13th at 7:30 pm at the Irvington High School Auditorium. This special concert will offer a high quality string quartet (two of the members play with the NY Philharmonic) and also a vocal quartet of singers from the Warsaw and Muenchen Philharmonic, the Lausanne Opera in Switzerland, the Moscow Philharmonic and the New York City Opera.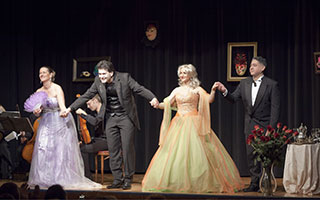 Besides known melodies, Neapolitan Songs, and the most popular arias and vocal ensembles, there will be two extra attractions: dancers in their period costumes, dancing the Polonaise and the Royal Piper playing "Amazing Grace" and "Ode to Joy" – first as a bag piper's solo and then ending triumphantly, together with the instrumental and vocal quartet as a symbol of unity in memory of 9/11.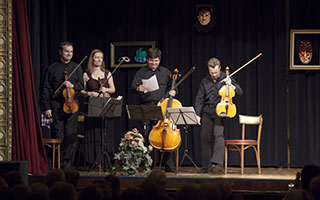 For Early Bird Tickets that are sale priced at $20 through August 30th go to autumnfrolic.brownpapertickets.com. General admission tickets for $25 will be available at the door on the night of the performance. The Irvington High School Auditorium is located at 40 N. Broadway, Irvington, NY.
Produced by NowaProductions.com