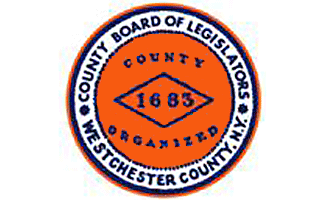 "Adds" Restore Public Safety Jobs, Child Care and Safety Net Programs Without Raising Taxes. In an important step toward reaching a final 2013 County Budget, members of the Westchester County Board of Legislators (BOL) Budget & Appropriations Committee unanimously approved today a wide range of additions to the budget, including the restoration of all 126 job layoffs that County Executive Rob Astorino presented in his $1.7 billion Proposed 2013 Budget, as well as funding to keep the family share for subsidized child care at twenty percent (20%).
The bipartisan budget additions will be offset by corresponding budget deletions in order to result in a zero percent (0%) increase in the County tax levy.
"These additions show that the Board of Legislators is dedicated to ensuring a healthy and prosperous future for the residents and business owners of Westchester," said BOL Chairman Ken Jenkins (D-Yonkers). "Our decision-making is always focused on creating jobs, helping our taxpayers, protecting the people and safeguarding our environment, all within a financially responsible structure."
Over $7 million of additional revenue was created by restoring job positions partially funded through federal and state grant. A bulk of the added revenue-$16 million-would come from fund balance to pay for court-ordered certioraris that Astorino proposed borrowing for (a practice that has been criticized roundly) and $3 million in the 2013 Proposed Budget that the County's auditors discovered must be a reduction in 2013 revenue and instead recognized as revenue for 2012. Jenkins said the addition of the fund balance money in the budget simply gives the legislators an option to utilize it if necessary. More than a million dollars in revenue was added from expected state aid for the neighborhood health centers.
Westchester residents have come out in full force at two public hearing on Astorino's Proposed 2013 Budget, and their message has been clear: Do not cut back or compromise the level of services that are right for Westchester. With the impassioned words and thoughtful arguments of the residents in mind the members of the BOL Budget & Appropriations Committee approved the addition of the 126 jobs Astorino wanted to cut from the budget.
"The experienced professionals that the County Executive put on the chopping block provide superb service to the people of Westchester, and when it comes to emergency services, public safety and social services in the County's safety net, we need to maintain a level of protection and readiness that's best for all of us," said Legislator Judy Myers (D-Larchmont), chair of the BOL's Budget & Appropriations Committee.
Maintaining their support for low-income working mothers and their children, the BOL committee members also approved funding for child care subsidies at a lower rate than what Astorino proposed in his budget.
"The restoration of child care funding fulfills our moral and ethical obligation to protect young children while preserving jobs of working families and the day care industry in a struggling economy," said BOLVice Chair Lyndon Williams (D-Mount Vernon). "It's the socially and economically sensible thing to do."