Events for September 12, 2021
Events Search and Views Navigation
All Day
A true agricultural fair, unique in Westchester County, the Yorktown Grange Fair provides family fun and entertainment. Highlights of the 2021 fair will include the livestock display, 4H showcase, tractor parade, audience participation games, carnival rides and live entertainment. The 97th Annual Yorktown Grange Fair highlights the homegrown and homemade accomplishments of our local residents.
Find out more »
Ongoing
The carriage roads of Rockefeller State Park Preserve were designed for horses and preserving that tradition is the inspiration for our annual ride. Riders can visit on the day of their choice and go at their own pace, enjoying the sights and sounds of the Preserve. Carriage drivers are welcome! All proceeds go to carriage […]
Find out more »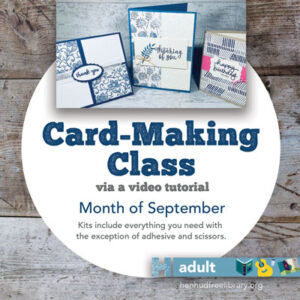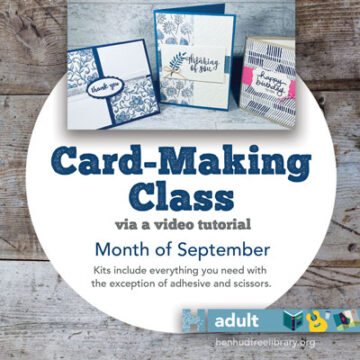 Theresa Stufano, owner of Stamps4Joy, will demonstrate how to create your own greeting card(s) via a video tutorial. Once registered, you can pick up your kit at the library via curb-side pick-up and will receive the link to the tutorial via E-mail to create your cards at your convenience. Kits include everything you need with […]
Find out more »
9:30 am
Your Parish family from St. Peter's Episcopal Church, 137 N. Division St. Peekskill, NY, 10566, will be holding and event at the Riverfont Green Park at the Waterfront Gazebo to worship and break bread together on Celebrate Sunday. We want to invite the surrounding communities and our Peekskill family as well to join us. "THIS […]
Find out more »
10:00 am
1:00 pm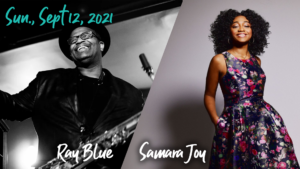 Enjoy a full day of live Jazz outdoors on Court Street in White Plains. Performances start at 1pm and end at 6:30pm. Featuring the Westchester Center for Jazz and Contemporary Music, Gilberto Colón Jr. and Ensalada De Pulpo, the Erena Terakubo Quartet, Kotoko Brass, and the Ray Blue Quartet with special guest Samara Joy. The […]
Find out more »
2:00 pm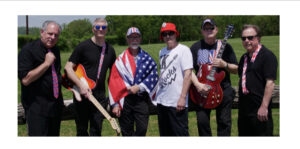 We are excited to welcome this exciting group! The BRITISH INVASION EXPERIENCE follows the Billboard charts from 1964 to 1969. Starting with Ed Sullivan, they play the best of the British Invasion acts, then highlight the American acts that pushed the British back...culminating at Woodstock. This is a one of a kind mix of rock […]
Find out more »
4:00 pm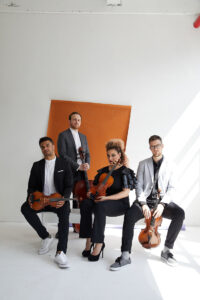 Concert by Grammy-nominated ensemble PUBLIQuartet. They will perform their improvisations on music by Fats Waller, Ornette Coleman and Antonin Dvorak's "American" Quartet.
Find out more »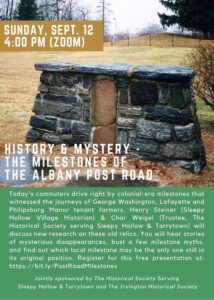 Today's commuters drive right by colonial-era milestones that witnessed the journeys of George Washington, Lafayette and Philipsburg Manor tenant farmers. Henry Steiner (Sleepy Hollow Village Historian) & Char Weigel (Trustee, The Historical Society serving Sleepy Hollow & Tarrytown) will discuss new research on these old relics. You will hear stories of mysterious disappearances, bust a […]
Find out more »
+ Export Events